News
New Convener and Deputy Convener for the Foreign Policy Working Group
This article was published on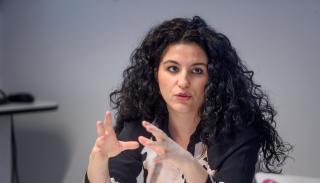 The Foreign Policy Working Group (FPWG) has a new Convener and Deputy Convener, replacing Dr James Strong and Dr Nicola Langdon who stand down at the end of January 2021.
Our new Convener is Dr Marianna Charountaki, Senior Lecturer at the University of Lincoln, and organiser of our December 2019 workshop on the links between Area Studies and Foreign Policy Analysis. Our new Deputy Convener is Dr Cornelia Baciu, Researcher at the Institute for Peace Research and Security Policy in Hamburg, and a recipient of the BISA Prize for Excellence in Teaching International Studies.
Marianna and Cornelia very much look forward to working with the wide range of BISA members engaged in foreign policy research, broadly defined. Anyone interested in putting together a workshop, circulating a relevant call for papers, or sharing new research can contact them from 1 February on fpwg.group@bisa.ac.uk or via Twitter (@BISA_FPWG).