News
Call for papers: Fifth responsibility to protect in theory and practice conference - 20 years: Idea, inaction, and implementation
This article was published on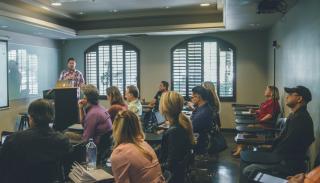 We are pleased to announce the call for papers for the fifth responsibility to protect in theory and practice conference - 20 years: idea, inaction, and implementation. This will take place in Liverpool, on 1 and 2 June 2021.
The conference is collaboratively organised as a partnership between the BISA Intervention and Responsibility to Protect Working Group, the International Justice and Human Rights Unit at Edge Hill University, the University of Ljubljana, and the European Centre for the Responsibility to Protect (ECR2P). The working group is supporting this event in lieu of holding our annual conference, which we will resume as soon as conditions allow.
Plans at present are for a hybrid conference, to allow us to orientate it towards an in-person or virtual model, dependent on the Covid restrictions in June next year.
We have a confirmed keynote address from Simon Adams from the Global Centre for the Responsibility to Protect, and we are seeking for papers that address all aspects of the R2P - theoretical, empirical and/or normative. Scholars and practitioners of all career stages are most welcome to submit paper proposals.
Full details of the conference and call for papers can be found on the R2P conference website.
The deadline for abstract submissions is 8 January 2021.
Thank you for your ongoing support for the working group through a difficult time for everyone. We look forward to seeing you all next year!