Article
Politics In Brackets - Episode one: What's critical about critical theory?
This article was published on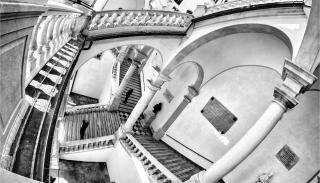 Politics in Brackets is a new podcast launched to celebrate the twentieth anniversary of the foundation of the Post-structural Politics Working Group (PPWG).
The podcast's mission is to provide a forum for critical minds in International Relations (IR), via a series of accessible roundtable discussions, to investigate, clarify and question the fundamental concepts and ideas that have defined Critical IR in the past twenty years. To keep with the working group's tradition, which foregrounds the political force of critique, every episode attempts to showcase how critical theory can respond to contemporary challenges, even the most (de)pressing issues, by merging a healthy dose of scepticism with a commitment to hope.
In the first episode, What's critical about critical theory?, our host, Dr Henrique Tavares Furtado (UWE Bristol) invites a stellar line-up of intellectuals, including Professor Beate Jahn (University of Sussex), Dr Martin Coward (University of Manchester), Dr Lara Montesinos Coleman (University of Sussex) and Dr Doerthe Rosenow (Oxford Brooks University) to discuss an issue of fundamental interest to critical scholarship: what do we mean when we say critical? What is the sense of critique, as a practice, an ethos and a disposition, emanating from the tradition of critical IR? Is critique a method? Is it pushing back against something you don't like? Is critical theory to blame for the rise of the so-called post-truth age? (spoiler alert: NO!). To find the answers to these questions, an explanation of important concepts and much more, press play!
Indicative bibliography
Stay tuned for episode two!