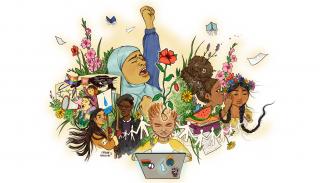 CPD Paper Prize Honourable Mention 2023: Theorising Peru Profundo
Lead editor of Review of International Studies, Martin Coward, interviews George Ygarza, who received an honourable mention in the BISA Colonial Postcolonial Decolonial Working Group's second annual Early Career Researcher Paper Prize.
The paper - 'Theorizing Peru Profundo: Postcolonial Geographies and Technologies of Order in the Peruvian Hinterland' - contributes to the growing transdisciplinary, post-/de-/settler-colonial approaches to studying the Latin American condition. It takes up a critical analysis of Peru's historical hinterland in relation to the making of national and global geographies of extractivism.
This article was written by
George Ygarza
This article was published on