Article
Career spotlight: Dr Laura White
This article was published on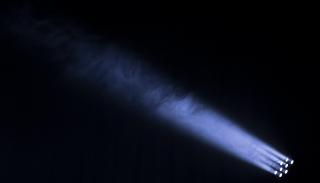 As part of our new Career Spotlight series, we recently interviewed Dr Laura White, Senior Trade Advisor at the U.S. Department of Agriculture, to find out more about her post-PhD career path. Here she gives her insights into how to adapt your skills to a non-academic career and provides hints and tips for networking and job applications.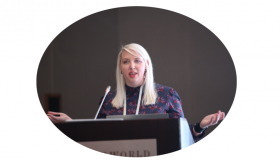 Biography
Name: Laura J White
Alumnus: University of Manchester, School of Social Sciences, Politics, PhD, 2015
Current Job Title: Senior Trade Advisor
Current Employer: United States Department of Agriculture
Current Location: Washington D.C., USA
Tell us about your career path: What was your PhD about and what do you do now?
My doctoral research was on executive leadership in international organisation, specifically on the Directors-General of the World Trade Organisation from 1995 to 2013. I'm currently a Senior Trade Advisor for the United States Department of Agriculture's Foreign Agricultural Service in Washington, DC. I work on agricultural trade issues on behalf of the US Government, mostly with Europe and Eurasia now, but I've worked on China, Japan, Korea, India, Southeast Asia, ASEAN, APEC… pretty much all of Asia. I was a technical lead for the U.S.-China Phase One trade agreement. 
What aspects of your job do you enjoy most? 
Being in the government offers a lot of security and benefits, and I shopped around most US government departments and agencies. I feel that my agency has the best mission; we also have our own foreign service, which is very unique because most people think only State Department has a foreign service. I have a lot of independence, am treated as an expert, travel internationally regularly, have interesting and engaging colleagues that treat each other respectfully, am involved in high-level decision making, and regularly work with senior-level and political officials across the executive branch. Plus, we get invited to foreign embassy parties fairly often, and those are a lot of fun. 
Going back to right after the PhD, how did you go about searching for non-academic jobs?
Relentlessly. Every job searching website, every type of resume, every networking site, every bit of advice – I did it all. I had a quota to apply for 25 jobs a day. It was awful. I very much wanted to stay in the UK, and when that wasn't possible, I went to the continent to search for the jobs; when my visa expired there, I came back to the UK. Eventually, the clock (and money) ran out, and I made the difficult decision to return to the US. I had many high-level connections from my PhD research, so many people helping me in my job search; it was hard to accept that none of that worked out. 
I got my first postdoctoral job by Googling "DC trade consultancies". I found a boutique consultancy and emailed the managing director directly. I offered my expertise based off what I could understand their business was, and they set up a call. Two weeks later, I was a division head. Maybe I was just that desperate, but when I saw their website, something clicked, and it moved me to reach out like that.
How did you market your skills and adapt your CV for the non-academic world?
I understand not everyone has this experience, but I worked throughout my education – retail, admin, I was even co-owner of a small business during my MA. I tried to rework my experience through the job that I was applying for. Here's an example: if I was applying for a project management job, I wrote my TA experience using project management terms; they are very similar and almost exactly the same for being a senior TA. If I was applying to a Communications Director position, I'd write my experience as Communications Associate instead of Communications Intern; that's just nuance, and you can explain in an interview that it was an internship. I was paid $19/hour… 
 
PhD students don't realise that they have many skills that most people in the job market don't: organisational, communication, research, analytical, leadership, time management – all from doing a PhD. They just need to find how to market themselves effectively. For example: 
If you did field work, that's building (and maintaining) relationships. Were they elite? Because that's very marketable if you want to work with high-level officials or C-Suites (CEOs, CFOs). 
Archival research is also a marketable skill, but how many hours did you do? I calculated I did about 300. 
Did you receive funding or awards? How much? Quantify it because that's managing and allocating a budget, which opens up management positions. 
Did you submit supervisory reports and quarterly reviews; again, quantify it and show your potential for management positions and reporting up to leadership. 
Are you on track to submit on time, well even with an extension? That's producing high-quality work under deadline.
And if you're doing that while working part-time, submitting or contributing editorially to journals, participating in MANCEPT workshops or other conferences? That's doing so with multiple competing demands. 
Are you an expert – yes, you are!
And in how many fields or disciplines? 
So, I was able to adapt my work experience to come into the non-academic world into a senior position by marketing and quantifying those PhD skills.  
What are the skills you learnt during the PhD that you still use all the time?
Communication, organisation, and time management. Also, perseverance or tenacity – when you have that deadline or difficult thing you must do, you don't want to, but you do… there are a lot of people in the professional world that just … don't. PhDs do, or most of us do. Trust me; it's rare. You receive recognition, awards, and promotions for being able to persevere – the ability to get things done that most people wouldn't just because they are difficult. 
Networking is daunting, even more so when you want to change sectors: what are your recommendations on growing your non-academic network?
Oh, it's just something you have to do. Is there anything worse than going to a networking event at 5:30pm on a Tuesday? I can imagine only few things worse, but you just have to. 
 
I went to a lot of free talks that I learned about through free e-newsletters, even ones that I wasn't interested in to meet new people that might help me network. There are also low-cost associations you can join or that your company/NGO/uni might pay for, which may be worth the investment if changing sectors to gain access to new networks. I went to a lot of those and just talked to the Presidents or organisers after, made myself a known person. Also, looking at who my friends and colleagues were connected to on LinkedIn was helpful… and then asking for an introduction. You get used to how cringey that feels; don't be afraid to ask for help. It's hard out there, but even harder going at it alone. 
 
The world is different now… a bit of awkwardness is endearing. Perfection is tiresome. I have almost a full sleeve of tattoos, gauged earrings, and I don't wear heels or suits. I'm not your typical bureaucrat, and people come up to me after I've spoken at conferences to say that they appreciate that I'm a unique person. They feel they can trust me to be honest, and then they learn that I can be socially awkward and a little fun. It's helped me more than hurt me in networking; people definitely remember me!  
 
I've also heard people say that they have a half dozen questions they cycle through at networking events, "have you ever traveled to x place", "I once broke my arm skiing; have you ever done anything embarrassing like that", just icebreakers designed to show some forward leaning extroversion, conversational vulnerability while still appearing normal enough, able to get out of a conversation after 10 minutes, and trade business cards. Also, business cards give you something to hold if you don't know what to do with your hands. 
One last piece of advice? 
No one from my year is homeless, and I think everyone is fairly successful whether they planned where they are now or not. My PhD years seem so long ago. I remember so many faculty said to enjoy them, as they were the best years of their lives. I remember being so miserable at the time thinking how depressing that thought was. I miss those years, the people, and Manchester. It was a time and place, and I hope everyone who is still in that time and place can enjoy it. I feel fortunate to have had the experience I had, including my supervisors. I'm glad I ended up where I did, but at the time(s), leaving academia and the UK seemed like the worst possible outcomes of my PhD. So I guess my advice is to be open to where the road takes you. Don't prescribe so much of your experience and your path.
If you'd like to get in touch with Laura, you can do so via email at LauraWhitePhD@gmail.com or find her on LinkedIn.
Header image by Paul Green on Unsplash