News
Deadline extended to 1st of April: Call for Papers - Meet the Editors at BISA 2022 Conference
This article was published on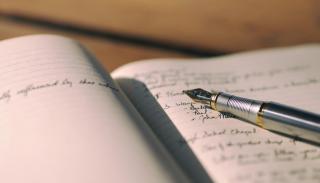 Meet the Editors at BISA 2022 Conference, 14-17 June 2022
The BISA PGN is excited to announce our flagship event of the academic year!
Are you looking towards your first publication in a peer-reviewed journal but don't know where to start? Do you have a tricky draft article that you just can't seem to get right? Are you feeling intimidated or overwhelmed by the publication and review process?
The BISA PGN Meet the Editors Roundtable will take place in Newcastle on Thursday 16th June, as part of the BISA 2022 Conference (see conference programme for more details), and will be open to all registered participants. It will feature our two brilliant BISA journals, the Review of International Studies and the European Journal of International Security, together with International Affairs, and will be chaired by the Executive Publisher for Social Science Journals at Cambridge University Press.
In addition to this, our ever popular Meet the Editors One-to-One sessions are back to provide PGRs and ECRs with the invaluable opportunity to receive tailored feedback on draft articles from the editorial teams of leading journals from across the discipline. 
We invite BISA PGN members to submit abstracts of works-in-progress for consideration for these one-to-one events.
Format
There will be two one-to-one events – one held virtually (dates and times TBC), and one held in-person during the main conference in Newcastle (Thursday 16th June: see conference programme for more details). Successful applicants will be matched with the editorial teams of a participating journal that is judged to be a suitable fit with their research. 
Participants will benefit from a 30-minute one-to-one meeting with the editor(s) of the journal, who will have read their draft paper in full prior to the event. The editors will provide detailed feedback on the work – covering the substance of the article itself, as well as advice on how to prepare the piece for publication.*
This year, 10 journals will participate in the Meet the Editors events, including two of BISA's own highly-regarded publications. Click on the links below to read more about each journal.
Review of International Studies (BISA)
European Journal of International Security (BISA)
Journal of International Relations and Development
International Political Sociology
Global Policy: Next Generation
European Journal of Politics and Gender
Journal of Global Security Studies
How to apply
By Friday 1st April 2022, please submit as one document to pgn.group@bisa.ac.uk:
An article abstract of no more than 250 words;
A supporting statement of no more than 250 words, indicating how you would benefit from participating in the event, whether this is your first publication, and confirming that you have a draft article for our editors to read;
An indication of which journals you would like to be matched with - first, second, and third preferences;
An indication of whether you would prefer to participate online or in-person;
A letter of reference from your PhD supervisor (or other academic referee if you are a post-PhD ECR) confirming that you would benefit from one-to-one feedback on your article.
Submissions will be judged by the BISA PGN Committee in consultation with our editorial teams. Factors considered will include the quality of the work and its relative readiness for publication, whether or not this article will be your first published piece, the suitability of the article for your preferred journals, and the extent to which you are likely to benefit from the feedback on offer. You can still participate if you have prior publications. Each application will be assessed individually and, in the unlikely scenario in which two otherwise equal submissions are competing for one place on the programme, we may give priority to an unpublished applicant over a published one.
You do not need to be registered for BISA 2022 Conference to apply, but you will need to do so by Wednesday 1st June 2022 if your abstract is accepted for the in-person Meet the Editors event on Thursday 16th June. Notices of acceptance will be sent out soon after the deadline for application.
Questions?
If you have any questions about the event and how to apply, please e-mail us at pgn.group@bisa.ac.uk. If you face any barriers to meeting the application requirements as outlined above, please get in touch with us and we will endeavour to accommodate your submission.
For more information on the conference itself, visit: https://conference.bisa.ac.uk
*Please note that participating in our Meet the Editors events does not constitute a guaranteed route to publication. The purpose of this event is to provide tailored feedback and advice in developing your work. Any offers of further collaboration or assistance after the event will be entirely at the discretion of the participating editors.