News
Postgraduate Network speed mentoring
This article was published on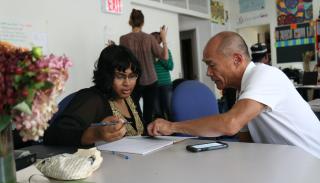 BISA PGN invites PGRs and ECRs to its first-ever speed mentoring event - a one-of-a-kind opportunity to interact with experts on all things PhD, post-PhD life, journal publications, grant applications, teaching skills, polishing your (non) academic resumes, and many more relevant topics. Join to learn professional development skills and gain helpful insights and new perspectives in your field this academic year!
Speed mentoring will take place online starting November but the exact date and time are to be decided and participants will be notified in advance.
This event is free for BISA members. Standard non-member fee is £13; for Student/ECR Non-members, £10.
Interested? Please fill out this form by Thursday, 25 October 2022 [DEADLINE EXTENDED], to let us know in which areas you would like to be mentored. We will try our best to match you with your respective mentors in 20-25 minute chat sessions where you can discuss your queries and concerns.
Got questions? Email us at pgn.group@bisa.ac.uk.
Photo by Monica Melton on Unsplash