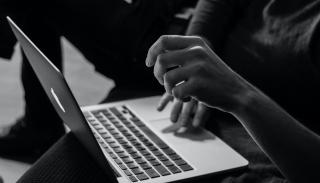 Work for us – Administrator vacancy
This article was published on
We are seeking a dependable, self-motivated, organised and IT literate individual to help with daily charity administration. This position is suited to someone wanting to work from home in a flexible capacity, according to the needs of the charity.
Job title: Charity Administrator
Fixed term until 31 December 2021 – 0.4 FTE
Salary: £19,250 pro rata (£7,700 per annum)
Reporting to: The Director
Hours: 16 hours per week (two days or spread across week). Flexible working hours.
Location: Oxford area. Working from home.
Interview date: Thursday 8 October 2020
Key responsibility: To assist with general charity administration and activities.
About our organisation
We're a leading voice in International Studies in the UK and abroad. We develop and promote International Studies through our publications, research, academic networks and funding opportunities. Many of our members are experts in their field, but we're diverse and support members at all stages of their careers. We're known for our progressive, vibrant community, our annual conference and our strong research networks.
Main duties and key responsibilities
Field general enquiries from members, working groups and others and if necessary direct them to the BISA Director, Communications Manager, Finance Officer or relevant trustee
Provide administrative and logistical support for all face-to-face or virtual events, including the annual conference (overnight stay required)
Assist with placing website content online in the absence of the Communications Manager
Assist with social media output in the absence of the Communications Manager
Oversee the administration of BISA prizes, awards and grants,  liaising with the Director and Finance Officer as needed
Manage the manual functions of BISA's membership database and assist the Director with monthly membership and working group analysis
Executive Committee meetings preparation and minutes when required
Update and maintain the Association's administrative records
Manage operational renewals, including those related to the website, insurance cover and data protection.
Other responsibilities
Assist with other ongoing admin tasks as and when needed.
A commitment to BISA's Code of Conduct, Privacy Standard and Equality and Diversity policies
This job description is subject to review and amendment in the light of the changing needs of BISA.
Person Specification
Essential:
Good experience of working on similar administrative tasks
Good writing and drafting skills
Good interpersonal skills and ability to communicate effectively with a wide range of people
Organised, pro-active and ability to work in a small team environment with excellent self-management skills and ability to work remotely
Excellent time management skills. Able to plan projects and meet targets set within an allocated time frame
A flexible attitude to working to facilitate periods of high office workloads
Excellent IT skills, including Microsoft Office - Word and Excel in particular
Experience of databases and event management systems or a strong desire to learn
Educated to A level standard
Desirable:
Experience of working for a charity or in the higher education sector
Interest in international affairs/politics
Willingness to learn new things such as virtual event administration and hosting.
How to apply
To apply please send a CV and covering letter explaining why you would be suitable for the position to careers@bisa.ac.uk 
Closing date: Sunday 27 September 2020
Start date: Monday 4 January 2021 with some handover dates in December 2020.