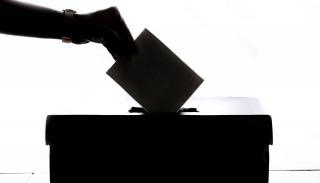 Executive Committee candidates announced - vote now!
This article was published on
We're very pleased to announce the candidates for positions on our Executive Committee. We have three positions open for general trustee. 
Your candidates are:
Trustee

Helena Farrand Carrapico
I am an Associate Professor in International Relations and Criminology, as well as a Jean Monnet Chair (Northumbria University, Newcastle), who is incredibly passionate about teaching and researching European internal security governance, in particular cyber crime and cybersecurity. I have also been serving as Director of Research and Knowledge Exchange for the Social Sciences Department over the past two years, following a position as Head of Subject. Having benefitted tremendously from being part of the BISA community for the past several years, I am extremely committed to giving back to this community and contributing to support colleagues' career trajectories and enhancing the standing of International Studies in the UK. The support offered by BISA in terms of meeting like-minded scholars, receiving and offering feedback and informal mentoring, developing research projects, and sharing learning and teaching resources, as well as the opportunity to co-lead on the BISA European Security Working Group from 2016 to 2020, has been invaluable. Through these experiences, as well as my expertise developed in my administrative positions, I believe I would be very well placed as a general trustee to expand BISA's role in supporting its members and the wider society in addressing some of the most pressing issues we are currently living through. 

Robert Mason
I am currently a Fellow with the Sectarianism, Proxies and De-sectarianisation (SEPAD) project at Lancaster University. Prior to this, I was Director and Associate Professor of the Middle East Studies Center at The American University in Cairo where I led an academic – policy project funded by the European Commission. I was elected to the International Studies Association (ISA) Foreign Policy Analysis Section executive committee in 2020. My research interests are in Gulf politics and the international relations of the Middle East, topics which I have lectured on widely in the US, Europe, Asia and the Middle East. As a BISA member, I presented one of my most recent books New Perspectives on Middle East Politics: Economy, Society and International Relations to the Foreign Policy Working Group (FPWG) in 2021. My other recent publications include Saudi Arabia and the United Arab Emirates: Foreign Policy and Strategy in an Uncertain World (Manchester University Press). As a BISA trustee, I would be interested in engaging in outreach activities, supporting the annual conference, or advancing teaching and learning activities during a period of pressure and challenge facing the academy.

Andrew Mumford
It's nearly twenty years since I first joined BISA as a PhD student. Now, as a full professor, I would like to serve as a trustee on the Executive Board as a way of putting something back into an association that has helped shape my own career. The annual conference and its flagship publications are a benchmark of quality in the work done in our fields. In recent years BISA has done great work in professionalising its operations and facilitating the activities of a wide array of working groups during an incredibly tough time. As a trustee I would ensure a continuation of this agenda, whilst also helping BISA listen to its members about wider EDI issues and grow the work the association does in the area of facilitating knowledge exchange with policymakers. I see how important BISA is to my own PhD students, and I will help the Postgraduate Network grow to support the development of the next generation of international studies scholars. BISA is integral for facilitating networks of scholars researching a range of global challenges in the UK and beyond. I want to play my part in nurturing this work in the years ahead.
Geoffrey Swenson
City, University of London
I am a Senior Lecturer in International Politics at City, University of London, an External Affiliate of the Ostrom Workshop at the University of Indiana, and a Term Member of the Council on Foreign Relations. I am running for Trustee because I believe BISA plays a vital role in enabling substantive scholarly discourse and debates. I am committed to furthering BISA's inclusive and pluralist vision. BISA is uniquely well suited to provide a forum where diverse interests, perspectives, and methodologies are respected and, these collectively, can contribute greatly to deepening our understanding of global politics within the academy and beyond. I'm particularly interested in fostering greater engagement with policymakers and NGOs in the UK and abroad. Events and activities focused on bridging the policy-scholarship divide will be useful for all members by exploring various ways to use their skills to engage a wider audience and increase awareness of their research.  
 
I would bring substantial management and organisational experience as a trustee. Along with experience as the MA programme director at City, I have relevant professional experience as an in-country programme manager for the Asia Foundation in Timor-Leste and Nepal and the founder of Stanford Law School's Timor-Leste Legal Education Project.  
You can choose up to three nominees to be elected as regular trustees, or you can choose 'no suitable candidate'.
Who is eligible to vote?
All full members and institutional members of BISA are eligible to vote. Student and school members are not. You must have been a member when voting opened on Tuesday 28 June at 1pm (UK time).
How do I vote?
If you're eligible, you should have received an email from Choice Voting on 28 June. This email contains a link to a secure and anonymous platform where you can cast your votes. If you think you may be eligible but didn't receive your email, please contact Josh Priest: Josh.Priest@bisa.ac.uk All votes must be cast by the time the election closes on Tuesday 5 July at 5pm (UK time).