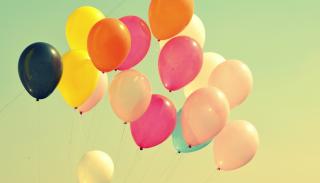 New referral incentive scheme for BISA members – three months free membership!
This article was published on
We're delighted to announce that we've launched a new referral scheme that will enable current members to receive three months free BISA membership for every new member they refer.
To be eligible as a referrer you just need to be a current, paid-up member of BISA with at least one month left on your membership. All membership categories are included.
The referred individual needs to be a new BISA member and should name the referring individual in the box on their joining form.
The three months free for the referrer will commence at the end of their current period of membership.
Juliet Dryden, BISA Director, said:
"We want our members to talk about BISA and the benefits they receive through being a part of the organisation. We hope this new incentive will encourage you to shout about your membership, and help to grow our community at a time when we are providing as many vital opportunities for the IR community as we can. These are not only opportunities to network and present research virtually, but also funding for PhD students, support for IR departments and webinars on online teaching."
Key benefits of joining BISA are:
Eligibility to join three of our 29 working groups (plus our Learning and Teaching Working Group)
Eligibility to join the Postgraduate Network
Access to our two IR journals
Discount on attending our large annual conference and free attendance or discounted attendance at many other events
Discounts on our book series and other Cambridge University Press titles
For more information on becoming a member visit our 'Become a member' page. For the full terms and conditions of the referral scheme see the final section of our membership terms and condititions.