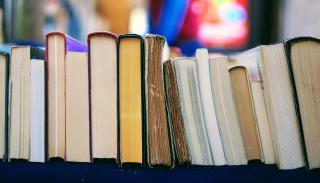 Susan Strange Best Book Prize 2022: shortlist announced
This article was published on
We are delighted to announce the shortlist for this year's Susan Strange Best Book Prize. Six excellent books made the list and will be judged by a committee appointed by BISA Vice-Chair, Kyle Grayson.
Kyle said:
"This year we had another sharp increase in submissions with over 35 books nominated for the prize by colleagues, publishers, and heads of school. The standard of scholarship was extraordinary with a diverse range of topic areas, theoretical frameworks, and methodological approaches featured. The shortlisted books were selected for their originality, innovative perspectives, and capacity to make us look at familiar worlds anew. Each book is a testament to the abilities of International Studies and its subfields to understand how world politics has taken its contemporary shape and address pressing global challenges."
Here are the books which made the shortlist:
Charlotte Epstein Birth of the State: The Place of the Body in Crafting Modern Politics, Oxford University Press                                                                     
Sumi Madhok Vernacular Rights Cultures: The Politics of Origins, Human Rights and Gendered Struggles for Justice, Cambridge University Press                                         
Maria Koinova Diaspora Entrepreneurs and Contested States, Oxford University Press.
Robert Falkner Environmentalism and Global International Society, Cambridge University Press.   
Rob Faure Walker The Emergence of Extremism: Exposing the Violent Discourse and Language of 'Radicalisation', Bloomsbury
Joana Castro Pereira and Eduardo Viola Climate Change and Biodiversity Governance in the Amazon, Routledge.                                     
All books were published in 2021.
The Susan Strange Best Book Prize is awarded for an outstanding book published in any field of International Studies. The aim of the Prize is to honour the work of Susan Strange and to recognise outstanding current work being conducted in the discipline.
The winner will be announced at our annual conference on 15 to 17 June 2022. Book your place now.