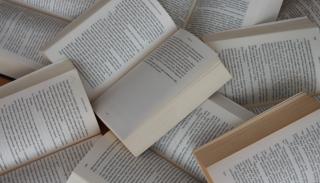 Susan Strange Best Book Prize 2023 shortlist announced
This article was published on
We are delighted to announce the shortlist for this year's Susan Strange Best Book Prize. Five excellent books made the list and will be judged by a committee appointed by BISA Vice-Chair, Kyle Grayson.
Kyle said:
"We had an extremely strong list of nominations this year. What has been particularly distinctive has been the number of books offering both conceptual insights and empirical advances. The shortlisted books were selected for their originality, extraordinary scholarship, and innovative perspectives. Each shortlisted book demonstrates how International Studies and its subfields can help us to better understand how contemporary world politics has taken shape and gaps in the stories we tell ourselves about it".
Here are the books which made the shortlist:
Patricia Owens, Katharina Rietzler, Kimberly Hutchings, and Sarah C Dunstan, Women's International Thought: Towards a New Canon, Cambridge University Press.
Kate Cronin-Furman, Hypocrisy and Human Rights: Resisting Accountability for Mass Atrocities, Cornell University Press.
Luca Mavelli, Neoliberal Citizenship: Sacred Markets, Sacrificial Lives, Oxford University Press.
Nina Hall, Transnational Advocacy in the Digital Era: Think Global, Act Local, Oxford University Press
Jamie Martin, The Meddlers: Sovereignty, Empire, and the Birth of Global Economic Governance, Harvard University Press.                                                                      
All books were published in 2022.
The Susan Strange Best Book Prize is awarded for an outstanding book published in any field of International Studies. The aim of the Prize is to honour the work of Susan Strange and to recognise outstanding current work being conducted in the discipline.
The winner will be announced at our annual conference on 21-23 June 2023. Book your place now.