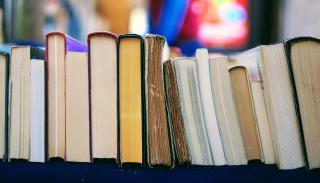 Susan Strange Best Book Prize shortlist announced
This article was published on
We are delighted to announce the shortlist for this year's Susan Strange Best Book Prize. Nine excellent books made the list and will be judged by a committee appointed by BISA Vice-Chair, Ruth Blakeley.
Ruth said:
"This year we received well over 30 submissions – a record breaking number! The standard across the board was exceptionally high and the shortlisted books were selected for their breadth, originality and ingenuity. Each book showcases the incredible richness of the discipline of International Studies and its sub-fields."
Here are the books which made the shortlist:
Albena Azmanova Capitalism on Edge, Columbia University Press
Duncan Bell Dreamworlds of Race: Empire and the Utopian Destiny of Anglo-America, Princeton University Press
William A Callahan Sensible Politics: Visualizing International Relations, Oxford University Press
Neve Gordon and Nicola Perugini Human Shields: A History of People in the Line of Fire, University of California Press
John Hobson Multicultural Origins of the Global Economy: Beyond the Western-Centric Frontier, Cambridge University Press
Milja Kurki International Relations in a Relational Universe, Oxford University Press
Peter Newell Global Green Politics, Cambridge University Press
Nicola Pratt Embodying Geopolitics: Generations of Women's Activism in Egypt, Jordan, and Lebanon, University of California Press
Nicola J Smith Capitalism's Sexual History, Oxford University Press
All books were published in 2020.
The Susan Strange Best Book Prize is awarded for an outstanding book published in any field of International Studies. The aim of the Prize is to honour the work of Susan Strange and to recognise outstanding current work being conducted in the discipline.
The winner will be announced at our annual conference on 21-23 June 2021. Book your place now.