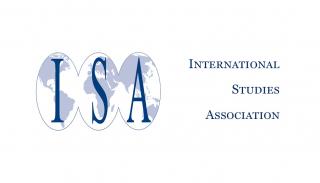 Two BISA panels at the upcoming ISA conference
This article was published on
We are delighted to announce that two BISA-sponsored panels were accepted by the ISA partnership committee for this year's annual ISA conference.
The two panels will take place in April 2021:
Discourses of Counter-Radicalization and Counter-Terrorism: Critical Approaches,  7 April at 12.30pm (UK time). This panel will be chaired by Alice Martini, a BISA member and one of the conveners of our Critical Studies on Terrorism Working Group (CST). Professor Richard Jackson is also on the panel.
Making Sense of International Law and Politics in the 21st Century,  7 April, 2pm (UK time). This panel includes BISA member and International Law and Politics Working Group Convener Henry Lovat, and BISA members James Gow, and Kurt Mills, amongst others.
In addition to the two BISA panels we also have Jason Ralph, one of the editors of our journal European Journal of International Security, taking part in RD06: Meet the Editors: Publishing in the leading IR journals on Thursday 8 April at 12.30pm. This panel brings together editors of journals covering the International relations field to provide an opportunity for the professional development of junior scholars to develop their understanding of the publishing process in an informal interactive setting.
If you're attending this year's ISA conference we hope to see you at there. More information about the ISA conference can be found on the ISA website.