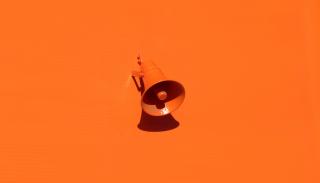 URGENT APPEAL for support
This article was published on
We're calling all mid/senior career IR academics, to please read this urgent appeal for support on behalf of BISA.
Many of you have expressed concern about the impact of COVID-19 on early career IR academics. BISA provides vital opportunities for ECRs to build communities for themselves, through the Postgraduate Network (PGN), working group events and annual conference, amongst other initiatives.
In recent years BISA has invested around £95,000 a year in the PGN, in working group funding, research awards, bursaries, the LHM Ling First Book prize, and Founders Fund - support for those finishing PhDs.
The PGN and many of the working groups are led by ECRs, all of whom donate their time voluntarily. We have supported hundreds and hundreds of ECRs through this investment.
Many of us mid/senior career IR academics will have built our own networks and established ourselves in the discipline through BISA. We will have also seen our PhD students engage and get a lot out of the Association.
We had to cancel the BISA 2020 conference and 2020 PGN conference because of COVID-19, meaning many ECRs missed a valuable opportunity to present, network, and build their careers and confidence.
We have quickly moved online to replace the many valuable encounters we provide through the conference, over the coming months. This includes 'Meet the Editor' events, career development webinars, and working group panels and roundtables.
We will be offering up to three online events per week over the coming months, open to BISA members and non-members alike, to keep engagement and debate alive, and provide a vital lifeline for our ECRs especially. You can find out more about upcoming events on our events page. Our fantastic staff of three are working incredibly hard to develop and sustain this activity, ensuring the vibrancy of our IR community throughout the pandemic and beyond.
We also do a lot of advocacy for IR academics. BISA regularly submits to national consultations on REF, TEF, and open access publishing, for example, always seeking to push for humane approaches that take seriously issues of equality, diversity & inclusion.
But we have a problem. Our membership has dropped by half since the pandemic, partly because conference registration normally triggers membership renewal. As a charity, there are limited ways we can accrue income, membership is one of very few income streams.
If this trend continues, the long-term sustainability of BISA will be under threat. We keep operating costs low, but our salaried staff members are vital to maintain our activity and keep us up to date with charity commission obligations, so income must be sustained.
It would be disastrous to lose BISA and all it does to sustain our discipline and support early career colleagues. Therefore, if you are a mid/senior IR academic with a secure job and stable income, we appeal to you to renew your BISA membership or re-join. Do this to sustain our profession for those following in your footsteps.
Please, please, please renew your membership, or-re-join, and set up an annual direct debit. Full instructions and rates are on our membership page. Please also urge all your colleagues to do the same. Thank you so much.
Professor Ruth Blakeley and Professor Kyle Grayson