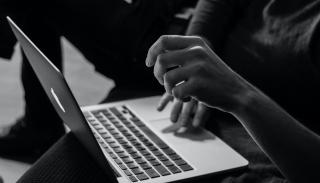 Work for us – Conference Assistant vacancy
This article was published on
We are seeking a Conference Assistant to assist us with the set up and delivery of a diverse and inclusive online conference in 2021.
Job title: Conference Assistant
Hours: Approx. 12.5 hours per week dependant on workload (500 hours over 8 months)
Consultancy agreement - £18.00 gross per hour
This position is suited to someone studying for a PhD in International Relations, who has excellent knowledge of the discipline, and who wishes to work from home in a flexible capacity and according to the needs of the charity.
The successful applicant will work with BISA and the Conference Chair to
Set up the conference submission system using Indico, our online conference management and registration system by 15 November 2020
Work with the Conference Chair and BISA working groups to select suitable panels, roundtables and papers from the submissions received, ensuring that selections are diverse and inclusive, with representation from across BISA's membership, including (but not exhaustive to) those at differing career stages, across genders, and from the Global South
Ensure the provisional programme is ready to publish by 15 Feb 2021
Ensure that acceptance and rejection emails are sent out before or on the same date
Build the online registration form in consultation with BISA staff
Ensure, once the provisional programme is uploaded, that you continually update the programme in real time onto the conference system. At a minimum, this should be done weekly and incorporate any necessary changes received in the interim period
Ensure that all emails regarding changes to, and enquiries about, the conference programme are responded to promptly (i.e. within a maximum of three working days)
Liaise with the BISA Director on any operational arrangements and forward any emails and correspondence that do not relate to the conference programme directly to the office in a timely manner (i.e. within a maximum of three working days)
Assume full responsibility for maintaining and updating the conference programme, including room designation and panel timing, being mindful of parallel arrangements being made for the non-academic programme by the BISA office
Take responsibility for all auto email reminders such as main participant (chair/speakers) registration reminders
Ensure main participants are registered by 31 March 2021
Assume responsibility for all changes to the conference programme to ensure clear responsibility, tracking of changes, and quality control.
Guarantee that the final(ish) programme is built and online by 15 April 2021
Use the final(ish) programme to build and set up links on chosen virtual conference platform from 15 April – w/b 14 June 2021
Ensure any last minute amendments to the final programme are added to Indico and the virtual conference platform by 1 June 2021
Create and manage a process for collecting any presentations that need to be pre-recorded due to poor internet access and file these in an appropriate manner – by 10 June 2021
BISA is committed to diversity and inclusion and we encourage applications from people of all backgrounds, but particularly welcome applications from BAME candidates, as they are currently under-represented within our staff team.
Application process
To apply please email the BISA Conference Chair, Dr Julia Welland (J.Welland@warwick.ac.uk), with your CV and short (no more than 300 words) statement detailing your fit for the position and any experience in conference (or similar) organising. Dr Welland is also happy to respond to any informal inquiries about the role.
Closing date:  Sunday 4 October midnight
Interviews: Thursday 8 October (via Zoom)
Start date: 12 October 2020