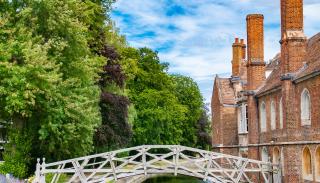 In discussion - Christopher Hill
This article was published on
In this discussion Professor Karen E. Smith (LSE) talks to Professor Christopher Hill (Cambridge), joint winner of the 2022 BISA Distinguished Contribution Prize with Professor Shirin Rai.
The Contribution Prize panel noted the following contributions and achievements in making its recommendation:
"Christopher has been a principal mover and influential exponent of the sub-discipline of Foreign Policy Analysis. He has an international in outlook and commitment (having held academic posts in Italy, Spain, the USA and translated work from French). He has also given extensive service to the institutions he has been part of, and to the profession, including mentoring a large number of students. He is a past vice-chair and chair of BISA (1996 – 2000) and has been coordinator of FORNET, member of the Politics/IR sub-panel for the 2008 RAE, team leader for two EU Framework funded projects – EU-CONSENT and MERCURY, a council member of Chatham House and more."
Christopher has a distinguished record of research, with path-breaking publications on European foreign policy cooperation and British foreign policy. These publications have been a shaping influence on the study of the European Union and UK external relations.
Here we take a look back at his career and achievements.