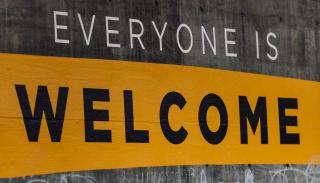 Emotions, International Relations, and the everyday: Individuals' emotional attachments to international organisations
This article was written by
Anne-Marie Houde
This article was published on
In this short summary video author Anne-Marie Houde discusses the key arguments from her new Review of International Studies article - 'Emotions, International Relations, and the everyday: Individuals' emotional attachments to international organisations'.
Want to know more? You can read the full article at  DOI: https://doi.org/10.1017/S0260210523000554
This particular article is open access, however BISA members receive access to all articles in RIS (and our other journal European Journal of International Security) as a benefit of membership. To gain access, log in to your BISA account and scroll down to the 'Membership benefits' section. If you're not yet a member join today.
Abstract
In recent years, various crises such as the financial crisis, Brexit, and the Covid-19 pandemic have shed light on citizens' (dis)satisfaction with international organisations (IOs). Yet, despite their crucial importance for the support of IOs, individual citizens' connection to these organisations remains understudied. This article contributes to the literature on emotion research in International Relations (IR) by exploring the everyday emotions of ordinary individuals about IOs and their repercussions on world politics, moving beyond the state or community level to examine how citizens actually experience international politics. It does so by (i) theorising individuals' emotional attachments to IOs and demonstrating how they shape perceptions and preferences that impact the future of organisations, and (ii) advocating for the use of focus groups as a research method to study emotions in IR. Contributing to the 'everyday turn' in emotion research in IR, it uses the European Union as a case study and analyses 21 focus groups with individuals from four different countries (Belgium, France, Italy, and Portugal). The article's insights provide a deeper understanding of the micro-political foundation that enables and legitimises government action, and against whose background international relations are conducted.