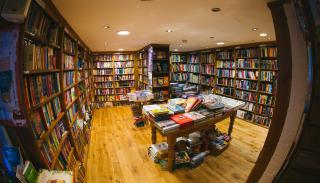 The latest in IR - spring book round up
This article was published on
Welcome to our quarterly book round up. Each quarter we bring you updates on the latest International Studies releases by BISA members. To be included in the next update contact Communications Manager, Chrissie Duxson: Chrissie.Duxson@bisa.ac.uk
Mapping Non-State Actors in International Relations
Edited by Marianna Charountaki and Daniela Irrera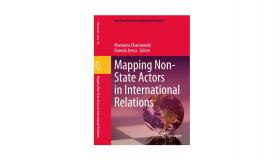 Marianna Charountaki is Senior Lecturer in International Politics at the University of Lincoln (UK). She is a Trustee of BRISMES and co-convener of the BISA Foreign Policy Working Group.
Blurb
This edited volume addresses the role of non-state actors (NSAs) in international relations. From their emergence in the early 20th century, entities of non-state status have played a role of increasing prominence in international politics. Scholarly work has been slow to catch up, approaching NSAs mainly through the scope of legitimacy and international law or limiting focus to NGOs, international organizations, and economic corporations. This volume remedies that, creating a typology of NSAs based on systematic and coherent analysis.
Presenting a series of cases of NSAs across the continuum of international relations, the chapters firmly ground NSAs in the ontology of international relations theory. Topics discussed include the impact of ethnic groups, frameworks of insurgency, and an analysis of states-to-be.
Filling a gap in the current literature, this book will be of interest to students and researchers of international relations theory, international politics, international security, diplomatic history, and European and Middle East politics, as well as policy-makers and practitioners.
You can purchase the book from the Springer website.
A Small State's Guide to Influence in World Politics
Tom Long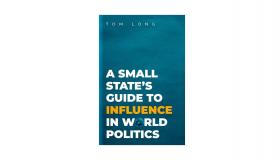 Tom Long is Associate Professor in Politics and International Relations at the University of Warwick and an Affiliated Professor at the Centro de Investigación y Docencias Económicas in Mexico.
Blurb
Small states are crucial actors in world politics. Yet, they have been relegated to a second tier of International Relations scholarship. In A Small State's Guide to Influence in World Politics, Tom Long shows how small states can identify opportunities and shape effective strategies to achieve their foreign policy goals.  The book assesses a global range of cases—both successes and failures—and offers a set of tools for scholars and policymakers to understand how varying international conditions shape small states' opportunities for influence. Founder of the ISA Global South Caucus, Prof Jacqueline-Braveboy-Wagner, says, "This book is an important addition to the small-state literature, and it deserves to be widely read." Prof Anders Wivel of Copenhagen University calls it, "a must-read book for anyone who wants to understand how and why small states fail or succeed in world politics." 
You can purchase this book from the Oxford University Press website.
Cold War Liberation
The Soviet Union and the Collapse of the Portuguese Empire in Africa, 1961–1975
Natalia Telepneva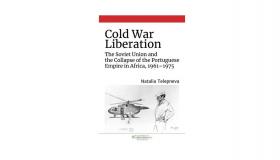 Natalia Telepneva is lecturer of international history at the University of Strathclyde.
Blurb
Cold War Liberation examines the African revolutionaries who led armed struggles in three Portuguese colonies—Angola, Mozambique, and Guinea-Bissau—and their liaisons in Moscow, Prague, East Berlin, and Sofia. By reconstructing a multidimensional story that focuses on both the impact of the Soviet Union on the end of the Portuguese Empire in Africa and the effect of the anticolonial struggles on the Soviet Union, Natalia Telepneva bridges the gap between the narratives of individual anticolonial movements and those of superpower rivalry in sub-Saharan Africa during the Cold War. 
Drawing on newly available archival sources from Russia and Eastern Europe and interviews with key participants, Telepneva emphasizes the agency of African liberation leaders who enlisted the superpower into their movements via their relationships with middle-ranking members of the Soviet bureaucracy. These administrators had considerable scope to shape policies in the Portuguese colonies which in turn increased the Soviet commitment to decolonization in the wider region. An innovative reinterpretation of the relationships forged between African revolutionaries and the countries of the Warsaw Pact, Cold War Liberation is a bold addition to debates about policy-making in the Global South during the Cold War.
You can purchase the book via the University of North Carolina Press website. There is also an open-access edition available through the Sustainable History Monograph Project.
If you're a BISA member and you'd like your book included in next quarter's round up, email Communications Manager, Chrissie Duxson: Chrissie.Duxson@bisa.ac.uk. Please include the title, blurb and a link to where the book can be purchased. If you are able, you can also include details of any discount available, but of course this is not required. The book should have been published a maximum of six months prior to your email.
Top photo by Phil Hearing on Unsplash