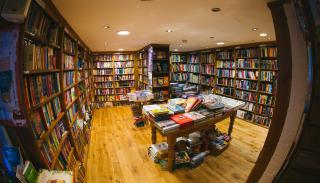 The latest in IR - summer book round up
This article was published on
Welcome to our quarterly book round up. Each quarter we bring you updates on the latest International Studies releases by BISA members. To be included in the next update contact Communications Manager, Chrissie Duxson: Chrissie.Duxson@bisa.ac.uk
Russia Today and Conspiracy Theories
People, Power and Politics on RT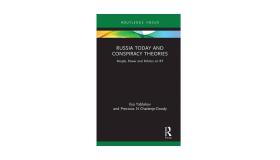 Precious N Chatterje-Doody is a Lecturer in Politics and International Studies at the Open University, UK. Her areas of expertise are Russian foreign and security policy, soft power, information politics, and political communication. She is a former convener of the Russian and Eurasian Security Working Group.
Blurb
The Russian international media outlet Russia Today (RT) has been widely accused in the Western world of producing government propaganda and conspiracy theories. This book explores for the first time the role that conspiracy theories actually play in the network's broadcasts.
More than this, it provides the first ever study of how the Russian government engages with conspiracy theories in the international arena, with a particular focus on the use of conspiracy theories as an instrument of public diplomacy. RT was established in 2005 to represent Russia to the world, and to present a Russian perspective on global events. Whilst some of RT's more overtly conspiratorial output has been taken off the air, the network remains a source of significant concern for governments and intelligence agencies in Europe and North America. Now, more than ever, policymakers, journalists, academics, and intelligence services alike seek to understand the role RT plays in the Russian government's foreign policy agenda. The authors use RT as a case study to investigate how global communication technologies influence the development and dissemination of conspiracy theories, which are also an important component of the post-Soviet Russian intellectual landscape and Kremlin-sponsored political discourse.
This book will appeal to students and scholars of Politics and International Relations, Russian Studies, and Conspiracy Theories.
You can purchase the book via the Routledge website. BISA members can obtain a 20% discount using the code SOC21.
I-PEEL: The International Political Economy of Everyday Life
James Brassett, Juanita Elias, Lena Rethel, and Ben Richardson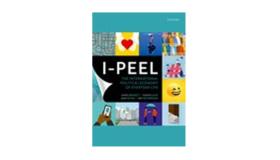 All the authors work in International Political Economy at the University of Warwick. Juanita, Lena and Ben are former conveners of the BISA International Political Economy Working Group.
Blurb
Do we work for social media?
Why do we go into debt?
How is desire manufactured in fast fashion?
How are our diets governed?
Who owns what in the sharing economy?
I-PEEL: The International Political Economy of Everyday Life provides a new introduction to the field of IPE by locating it in our daily experiences. By using topics such as social media, debt, food, and clothes as thematic entry points, this textbook shows how concepts from IPE can be used to understand and question the world around us.
Eight core chapters each start with a discussion of an everyday object or practice linked to that topic, including social media influencing, student debt, chocolate, and fast fashion. From there the chapters open out to discuss broader questions that speak to the core themes of IPE and its study of power, wealth, and global capitalism. Each chapter ends with a pair of learning activities, such as creating your own meme (chapter 8, Humour), to help apply what you have read. These are accompanied by student-voice podcasts, in which current IPE students discuss how they approached the activity.
Find out more and purchase the book on the Oxford University Press website.
Marxism and the Origins of International Relations
A Hidden History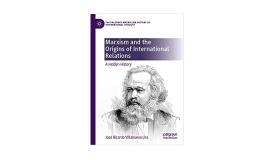 Blurb
Traditionally, the origins of International Relations (IR) as a stand-alone academic discipline have been traced to 1919 and the inspiration of a generation of so-called liberal idealists.  Since the late 1990s, however, a growing revisionist literature has challenged both of these assumptions. First, revisionists claim that the roots of IR may lie at the turn of the twentieth century or after the Second World War. Second, they contend that the emphasis on liberal internationalism is over-stated. One issue that has not been treated by either traditional or revisionist scholars is the role of Marxist thought in the formative years of IR. This is striking because the first four decades of the twentieth century were not only crucial for the development of IR, they were also an exceptionally fertile period for Marxist political thought —this was, after all, the era of Vladimir Lenin, Karl Kautsky, Nikolai Bukharin and Rosa Luxemburg. Is it really possible that these Marxist intellectuals had a negligible impact on early IR, as traditional narratives would have us believe? Contra this position, this book argues that Marxism played a significant role in the formative development of IR. Why does this matter? Retrieving the role of Marxism in early IR is important because it promises both a deeper understanding of the discipline and the potential of a Marxist inspired theoretical approach as an alternative to realism and so-called liberal idealism.
You can purchase the book via the Palgrave Macmillan website. BISA members can receive 20% discount until 6 September 2022 using the code FSOA7y46W9YNBR.
If you're a BISA member and you'd like your book included in next quarter's round up, email Communications Manager, Chrissie Duxson: Chrissie.Duxson@bisa.ac.uk. Please include the title, blurb and a link to where the book can be purchased. If you are able, you can also include details of any discount available, but of course this is not required. The book should have been published a maximum of six months prior to your email.
Top photo by Phil Hearing on Unsplash