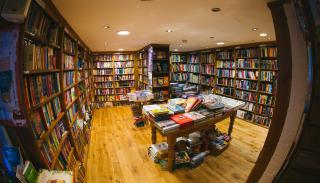 The latest in IR - winter book round up
This article was published on
Welcome to our quarterly book round up. Each quarter we bring you updates on the latest International Studies releases by BISA members. To be included in the next update contact Communications Manager, Chrissie Duxson: Chrissie.Duxson@bisa.ac.uk
Heterarchy in World Politics
Edited by Philip G Cerny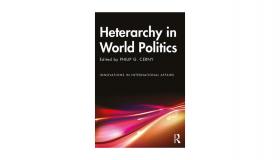 Philip G Cerny is Professor Emeritus of Politics and Global Affairs at the University of Manchester, UK, and Rutgers University-Newark, USA. His research interests are the theory of world politics and political economy.
Blurb
Heterarchy in World Politics challenges the fundamental framing of international relations and world politics. IR theory has always been dominated by the presumption that world politics is, at its core, a system of states. However, this has always been problematic, challengeable, time-bound, and increasingly anachronistic.
In the 21st century, world politics is becoming increasingly multi-nodal and characterized by "heterarchy" – the coexistence and conflict between differently structured micro- and meso quasi-hierarchies that compete and overlap not only across borders but also across economic-financial sectors and social groupings. Thinking about international order in terms of heterarchy is a paradigm shift away from the mainstream "competing paradigms" of realism, liberalism, and constructivism. This book explores how, since the mid-20th century, the dialectic of globalization and fragmentation has caught states and the interstate system in the complex evolutionary process toward heterarchy. These heterarchical institutions and processes are characterized by increasing autonomy and special interest capture. The process of heterarchy empowers strategically situated agents — especially agents with substantial autonomous resources, and in particular economic resources — in multi-nodal competing institutions with overlapping jurisdictions. The result is the decreasing capacity of macro-states to control both domestic and transnational political/economic processes. In this book, the authors demonstrate that this is not a simple breakdown of states and the states system; it is in fact the early stages of a structural evolution of world politics.
Find out more and purchase the book via the Routledge website. Receive a 20% discount by entering the code FLA22 at the checkout.
At War with Women
Military Humanitarianism and Imperial Feminism in an Era of Permanent War
By Jennifer Greenburg
Jennifer Greenburg is Assistant Professor of International Relations at the University of Sheffield.
Blurb
At War with Women reveals how post-9/11 politics of gender and development have transformed US military power. In the mid-2000s, the US military used development as a weapon as it revived counterinsurgency in Iraq and Afghanistan. The military assembled all-female teams to reach households and wage war through development projects in the battle for "hearts and minds." Despite women technically being banned from ground combat units, the all-female teams were drawn into combat nonetheless. Based on ethnographic fieldwork observing military trainings, this book challenges liberal feminist narratives that justified the Afghanistan War in the name of women's rights and celebrated women's integration into combat as a victory for gender equality.
Jennifer Greenburg critically interrogates a new imperial feminism and its central role in securing US hegemony. Women's incorporation into combat through emotional labor has reinforced gender stereotypes, with counterinsurgency framing female soldiers as global ambassadors for women's rights. This book provides an analysis of US imperialism that keeps the present in tension with the past, clarifying where colonial ideologies of race, gender, and sexuality have resurfaced and how they are changing today.
Find out more and purchase the book via the Cornell University Press website. Receive a 30% discount by entering the code 09BCARD at the checkout. You can also read the ebook open access through the same link.
Terrorist Financing
By William Vlcek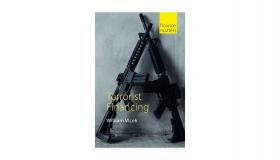 William Vlcek is Senior Lecturer in Global Political Economy at the University of St Andrews.
Blurb
This clear and rigorous examination of the international efforts to combat the financing of terrorism is suitable for a range of courses in international relations, politics and global political economy. It provides a comprehensive examination of the post-9/11 efforts to counter financial support for terrorist actors, including the more recent challenges of non-cash payment technologies as well as how to combat the financing of terrorism in regimes where territories and populations are controlled, as in the case of Islamic State.
Find out more and purchase the book via the Agenda Publishing website.
If you're a BISA member and you'd like your book included in next quarter's round up, email Communications Manager, Chrissie Duxson: Chrissie.Duxson@bisa.ac.uk. Please include the title, blurb and a link to where the book can be purchased. If you are able, you can also include details of any discount available, but of course this is not required. The book should have been published a maximum of six months prior to your email.
Top photo by Phil Hearing on Unsplash