L.H.M. Ling Outstanding First Book Prize
The L.H.M. Ling Outstanding First Book Prize is now in its third year. The prize will be awarded for an original and innovative book published in any field of International Studies by an early career scholar. The book must have been published during the course of the 12 months up to 31 December 2022. The aim of the prize is to recognise outstanding early career research in the discipline, and to honour the work of L.H.M. Ling.
L.H.M. Ling was Professor of International Affairs at the New School and recipient of the 2018 ISA's Feminist Theory and Gender Studies' Eminent Scholar Award. One of International Studies' most curious scholars, Lily's work stretched across postcolonialism, feminism, Daoism and worldism. Lily is equally remembered for her generosity and compassion, present both in her writing and in her engagement with graduate students, colleagues and wider members of the academic community. We are grateful to Lily's family for their willingness and generosity in agreeing to name this important prize in her memory.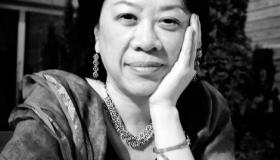 Eligibility
Books may be nominated by publishers, convenors of BISA working groups, or Heads of Department. Self-nominations are not permitted;
Nominated authors must have graduated from their PhD no earlier than January 2018, although extensions will be granted to authors who have taken a period of maternity, parental, adoption or sick leave since graduation – please contact the chair of the prize committee, Professor Helena Farrand-Carrapico: helena.farrand-carrapico@northumbria.ac.uk, in these instances and for more details;
Nominated books can be a published version of a PhD thesis, although books based on research that has already been awarded the BISA Michael Nicholson Thesis Prize may not be nominated; 
Nominators are encouraged to respect the spirit of the prize and nominate only books of the highest quality;
A maximum of three books can be nominated by the same publisher. We ask you to undertake an internal selection process and only nominate books for consideration that will be considered original, make a significant contribution to the field and can be regarded as innovative and excellent. Please ensure you detail why the book meets these criteria, and don't just provide a dust cover description of the scope of the book (more information below in the 'Guidance for supporting statements' section).
Nominated books must be in the field of international studies;
The author(s) need not hold BISA membership;
The nominated book must have been published between 1 January and 31 December 2022. Where a book is published late in the year but carries a 2023 publication date, you may be required to provide proof that the book was published in the calendar year 2022.
Guidance for supporting statements
The supporting statement should speak to the original contribution made by the book to the scholarly field of international studies, the significance of this contribution to the scholarly field of international studies, and what makes the book particularly deserving of consideration (e.g., based on extensive fieldwork; new methodological approach; theoretical advancement; new empirical cases, etc.)
Third party endorsements should not be included in the statement.
Statements should be no longer than 150 words in length.
All nominations must be made online using the online nomination form. Nominations are now closed for 2023. Nominations made outside of this period will not be considered.
The judging process
Online nominations are received and reviewed by the Prize committee.
Please ensure you make the case for the nomination (why should it be regarded as Excellent, Innovative, High Academic Quality etc) and please do not just describe the book subject area or provide the dust cover notes (see supporting statement guidance above for further information).
Your nomination must be accompanied by each judge receiving their own hard-copy of the nominated book within 1 week of the nomination deadline. You will need to send nominated books directly to the judges, whose details will be found in your submission confirmation email. Any nomination where books have not been received by that time will be removed from consideration.
The prize will be judged by a committee appointed by BISA trustee Professor Helena Farrand-Carrapico, who the Executive Committee have appointed to take responsibility for overseeing this prize. The same trustee will chair the appointed committee.
A long-list of a maximum of 10 nominated books will be made.
The Prize will be awarded at our annual conference. We reserve the right not to make an award in any particular year.
Have a query?
Enquiries about the prize and the process of nomination should be sent to the chair of the prize committee, Professor Helena Farrand-Carrapico: helena.farrand-carrapico@northumbria.ac.uk.
"I'm delighted that Imagining Afghanistan has been awarded BISA's L.H.M. Ling book prize, not least because it's in memory of Lily Ling whom I have been greatly inspired by."