Article
Careers spotlight: Dr Renée Martin-Nagle
This article was published on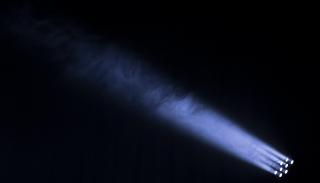 As part of our new Careers Spotlight series, we interviewed Dr Renée Martin-Nagle, President and CEO of A Ripple Effect, to find out more about her post-PhD career path.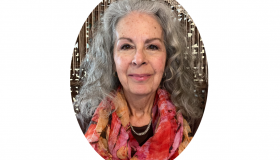 Biography
Name: Renée Martin-Nagle
Alumna: University of Strathclyde, Law Department, PhD, 2019
Current Job Title: President and CEO
Current Employer: A Ripple Effect
Current Location: Ebensburg PA, USA
Tell us about your career path: What was your PhD about and what do you do now?
My career path has been rather peripatetic.  For 25 years I was the chief legal officer for US affiliates of Airbus, with more than 20 years as the US CLO for the commercial aircraft division.  The job was challenging and interesting, and the aviation sector is a close-knit community of friends and colleagues, but the birth of my first grandson in April 2007 inspired me to dedicate my professional energies to environmental causes.  By August 2007 I was back in law school at night while working my full-time day job in order to earn an LLM (master of laws) in environmental law.  That degree was awarded with highest honours in 2010, and my thesis, which was on groundwater, won an award for environmental law scholarship just weeks after my "retirement" from Airbus in January 2011.  Almost immediately I joined the Environmental Law Institute as a pro bono visiting scholar, which gave me a platform for writing and speaking on environmental issues in aviation and water, and in 2014 the University of Strathclyde contacted me about pursuing a PhD in law with a focus on groundwater governance.  The lure of doing multidisciplinary research on a meaningful topic drew me to Glasgow, and my thesis, which addressed governance of offshore fresh groundwater, was published as a book in 2020.  Although the PhD was my fifth degree, I have been astounded at the positive impact that the doctorate has on my professional credibility.
Three years after earning the PhD my professional plate is quite full.  A global consulting company retained me to design and help implement a water resilience program for its offices that are at risk of floods or water scarcity, and I've worked on client matters for the company as well.   In addition, Eckert Seamans, a US law firm, has made me Special Counsel in its environmental law practice group.  On the pro bono side, I'm in my third three-year term as treasurer of the International Water Resources Association, which has allowed me to be part of the global water community while also giving me exciting opportunities such as speaking at COP26 in Glasgow last year.  Every two or three years, IWRA sponsors the World Water Congress, which is hosted by various nations.  Next year the WWC will be hosted by the Chinese Ministry of Water Resources in Beijing, and I will be co-chairing the International Scientific Committee that plans the program.  On a more local level, I'm an unpaid member of the water authority for my small town.  My paid work and my pro bono work inform and reinforce each other, and the activities in one give me credibility in the other.
What aspects of your job do you enjoy most? 
In this second career I really love the variety, the creativity and the feeling that I'm doing something meaningful.  Designing water programs that include complex structures, difficult technical solutions and varied cultural differences gets me very excited.  Also, being a digital nomad gives me lots of flexibility.
Going back to right after the PhD, how did you go about searching for non-academic jobs?
Truthfully, I didn't do much searching.  Instead, I got very involved in pro bono activities that gave me access to knowledge and networking opportunities while also feeding my passion for service in environmental issues, especially water.  Those pro bono activities opened doors that led to paying positions.
How did you market your skills and adapt your CV for the non-academic world?
My CV has two distinct sections.  The non-academic world is not accustomed to seeing CVs of more than two pages, so the first two pages of my CV are in the traditional format – professional statement, experience, skills, education, and activities. The balance of the CV lists my publications and presentations.  The non-academic world is impressed by the publications and presentations, but they really want to see the information provided in the traditional format.
What are the skills you learnt during the PhD that you still use all the time?
During the PhD I learned that every fact should have support and that every opinion should have a foundation based on other opinions.  For my current work, I make certain that both my facts and my opinions are supported by research.  During the PhD I also learned that having a multidisciplinary community of people who are engaged in my topic is incredibly important for information-gathering and brainstorming, and now I actively create those communities for any task that I'm undertaking.  Finally, I learned that reasonable people can reach completely different conclusions from the same facts, so in order to find workable solutions we must be open to listening to viewpoints different from our own.
Networking is daunting, even more so when you want to change sectors: what are your recommendations on growing your non-academic network? 
I made a change from the aviation sector to the water sector, which wasn't easy and took time and effort.  My recommendation is to find organisations that share your interests and values and become involved.  At the very least, you will learn more about a topic that is in your area, and ideally you will meet people who will open doors to your next professional opportunity.  
One last piece of advice? 
The author Joseph Campbell coined a phrase – "Follow your bliss".  For me that sums up the perfect approach to finding professional positions.  If you engage in activities that truly interest you, then your passion will be evident to everyone, and employers want to hire people are knowledgeable and passionate about a topic.  Don't expect employers to come looking for you – you have to put yourself out there and be visible.  Covid has made it possible for us to network with people from around the world while sitting in the comfort of our homes, so take advantage of those opportunities.
Header Image by Paul Green on Unsplash