News
Cancelled - BISA PGN annual conference 2020
This article was published on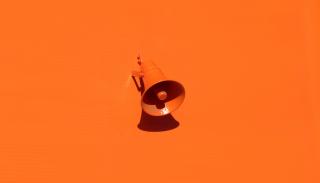 It is with great regret that we have taken the difficult decision to cancel the BISA PGN Annual Conference, which was due to take place on 15-16 April 2020 in Aberystwyth.
In light of the worsening situation around the Covid-19 pandemic, the BISA PGN Committee has decided that it is no longer feasible to continue with the event. A growing number of university closures, restrictions on academic travel, and broader public health concerns have all contributed to this decision. The Conference dates are likely to coincide with large rises in cases of Covid-19 and possibly the beginning of the UK epidemic's peak.
We ask all colleagues who have booked travel and accommodation for the event to cancel their arrangements. We encourage you to contact travel operators and external accommodation providers to request refunds or travel credits. Attendees who have reserved on-campus accommodation at Aberystwyth through our registration system, Indico, will be automatically refunded in full.
Please contact bisapgnexec@gmail.com with any queries. We ask for your patience and understanding at this time as we work through the cancellation process.
Currently the #BISA2020 conference is still scheduled to take place from 17-19 June in Newcastle UK. However, BISA will continue to monitor closely developments surrounding COVID-19 via information from the UK government, NHS, and Public Health England. The latest information will be posted on the conference website.
We wish all members and colleagues a safe and healthy springtime and look forward to resuming with our normal programme of activities as soon as possible.
Sincerely,
BISA PGN Committee