News
IR Career Starters - April 2023
This article was published on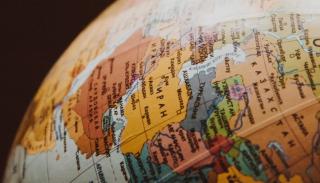 We're delighted that Alexander Borum, an Advisor on Political and Security Affairs for the Delegation of the European Union in Somalia, has kindly agreed for us to reproduce his periodical list of internships, traineeships, fellowships and entry-level positions in IR on our website. 
With April just around the corner, it is time for the 10th edition of the IR Career Starters newsletter, with fresh new opportunities to consider, whether you are thesis writing, long into your job hunt, or perhaps chasing down an internship for the summer. 
It is quite an interesting season, as many of the big Young Professionals Programmes have intakes in this period, and if you have a few years of experience, this might be an excellent chance to really dig into the international affairs domain! I produced an overview of these opportunities a while back, so check it out if you think it's relevant; otherwise, I share these opportunities whenever relevant on LinkedIn, so make sure that you follow and have notifications enabled for my posts; I do not spam, and have a set posting routine for Tuesdays and Thursdays.
If these newsletters remain useful, please pop by and drop a like, tag, comment or share to increase the reach of the newsletter; it is quite hard to reach those who might find this useful without your help!
My thanks,
Alex
🌐 International Peace Institute 🌐
𝐈𝐧𝐭𝐞𝐫𝐧, Editorial, New York
𝐄𝐧𝐭𝐫𝐲, Policy Analyst, New York
𝐄𝐧𝐭𝐫𝐲, Program Coordinator, New York
🌐 Deutsche Gesellschaft für Internationale Zusammenarbeit 🌐
𝐈𝐧𝐭𝐞𝐫𝐧, GET.invest, Brussels
𝐈𝐧𝐭𝐞𝐫𝐧, International Tax Compact, Bonn
𝐈𝐧𝐭𝐞𝐫𝐧, Commission and Quality Management in the TVET Cluster, Hanoi
𝐈𝐧𝐭𝐞𝐫𝐧, Programme for Energy Efficiency in Buildings, Bonn
𝐈𝐧𝐭𝐞𝐫𝐧, Covenant of Mayors in Sub-Saharan Africa, Brussels
𝐈𝐧𝐭𝐞𝐫𝐧, Communication and Monitoring at Covenant of Mayors in Sub-Saharan Africa, Brussels
𝐄𝐧𝐭𝐫𝐲, demand-side subsidies with Energising Development, Bonn
🌐 International Crisis Group 🌐
𝐈𝐧𝐭𝐞𝐫𝐧, African Union Advocacy, Remote/Nairobi
𝐈𝐧𝐭𝐞𝐫𝐧, Development Operations (Research and Data), London/New York
🌐 Asian Infrastructure Investment Bank 🌐
𝐄𝐧𝐭𝐫𝐲, Policy and Data Associate, Beijing
𝐄𝐧𝐭𝐫𝐲, Secretariat Associate /Secretariat Officer, Beijing
𝐄𝐧𝐭𝐫𝐲, Accounting Associate, Beijing
𝐄𝐧𝐭𝐫𝐲, Investment Associate - Energy, Beijing
𝐄𝐧𝐭𝐫𝐲, Investment Associate - Infrastructure, Beijing
𝐄𝐧𝐭𝐫𝐲, Finance Associate - Loan Administration, Beijing
𝐄𝐧𝐭𝐫𝐲, Finance Associate, Beijing
𝐄𝐧𝐭𝐫𝐲, Digital Program Associate - Loan Management Business Analyst, Beijing
𝐄𝐧𝐭𝐫𝐲, Private Sector Investment Associate, Beijing
𝐄𝐧𝐭𝐫𝐲, Investment Associate - Transport, Beijing
𝐄𝐧𝐭𝐫𝐲, Portfolio Management Associate - Data Analytics, Beijing
𝐄𝐧𝐭𝐫𝐲, Portfolio Management Associate – Funds & Equity, Beijing
𝐄𝐧𝐭𝐫𝐲, Portfolio Management Associate - Loans, Beijing
𝐄𝐧𝐭𝐫𝐲, Communications Associate - Digital, Beijing
🌐 Organisation for Economic Co-operation and Development 🌐
𝐄𝐧𝐭𝐫𝐲, Junior Economist, Paris
𝐄𝐧𝐭𝐫𝐲, Junior Legal Advisor, Paris
𝐄𝐧𝐭𝐫𝐲, Junior Policy/Data Analyst, Conflict and Fragility, Paris
𝐈𝐧𝐭𝐞𝐫𝐧, Recruitment Unit – Support & Marketing, Brussels
𝐄𝐧𝐭𝐫𝐲, International Medical Coordination Officer, Brussels
𝐄𝐧𝐭𝐫𝐲, Information Security Officer, Prague
𝐄𝐧𝐭𝐫𝐲, Communications Officer, Lisbon
𝐄𝐧𝐭𝐫𝐲, Digital Fundraising Officer, Geneva
𝐈𝐧𝐭𝐞𝐫𝐧, Disability Rights Division, New York
𝐈𝐧𝐭𝐞𝐫𝐧, Public Engagement & Campaigns Division, New York
𝐈𝐧𝐭𝐞𝐫𝐧, Asia Division, Tokyo
𝐈𝐧𝐭𝐞𝐫𝐧, Development & Outreach Division, Tokyo
𝐈𝐧𝐭𝐞𝐫𝐧, Development & Outreach, Copenhagen
𝐄𝐧𝐭𝐫𝐲, Research Assistant, Health and Reproductive Justice
𝐄𝐧𝐭𝐫𝐲, Research Assistant, Yemen
🌐 Council on Foreign Relations 🌐
𝐄𝐧𝐭𝐫𝐲, Assistant Copy Editor/Writer, New York/Washington DC
𝐄𝐧𝐭𝐫𝐲, Interdepartmental Program Assistant, Washington DC
𝐄𝐧𝐭𝐫𝐲, Research Associate, Japan Studies, Washington DC
𝐄𝐧𝐭𝐫𝐲, Special Assistant to the Senior Vice President, Director of Studies, and Maurice R. Greenberg Chair, Washington DC
𝐄𝐧𝐭𝐫𝐲, Research Associate, Global Governance, Washington DC
🌐 Finabel European Army Interoperability Centre 🌐
𝐈𝐧𝐭𝐞𝐫𝐧, Research, Brussels
𝐈𝐧𝐭𝐞𝐫𝐧, Legal, Brussels
𝐈𝐧𝐭𝐞𝐫𝐧, Communication, Brussels 
𝐈𝐧𝐭𝐞𝐫𝐧, Events, Brussels 
𝐈𝐧𝐭𝐞𝐫𝐧, Editor, Brussels 
𝐈𝐧𝐭𝐞𝐫𝐧, Marketing, Brussels
𝐅𝐞𝐥𝐥𝐨𝐰, Fellow / Senior Fellow (Climate and Education)
𝐅𝐞𝐥𝐥𝐨𝐰, Post-Doctoral / Pre-Doctoral Fellow, Center for Universal Education
𝐅𝐞𝐥𝐥𝐨𝐰, Fellow Governance, 
𝐅𝐞𝐥𝐥𝐨𝐰, Fellow / Senior Fellow (Education Technology),
𝐅𝐞𝐥𝐥𝐨𝐰, Fellow/Senior Fellow, Urban-Brookings Tax Policy Center
𝐄𝐧𝐭𝐫𝐲, Program Assistant
𝐄𝐧𝐭𝐫𝐲, Senior Research Assistant & Project Coordinator, CCF
𝐄𝐧𝐭𝐫𝐲, Research Assistant/Senior Research Assistant
𝐄𝐧𝐭𝐫𝐲, Research Assistant MPP
𝐄𝐧𝐭𝐫𝐲, Research Assistant MPP
🌐 RAND Corporation 🌐
𝐄𝐧𝐭𝐫𝐲, Administrative Assistant (Security Clearance), Santa Monica
𝐄𝐧𝐭𝐫𝐲, Administrative Assistant, Santa Monica
𝐄𝐧𝐭𝐫𝐲, Administrative Assistant (Security Clearance), Washington DC
𝐄𝐧𝐭𝐫𝐲, Administrative Assistant, Pittsburg
𝐄𝐧𝐭𝐫𝐲, Administrative Assistant, Washington DC
𝐄𝐧𝐭𝐫𝐲, Administrative Assistant to Special Projects, Washington DC
𝐄𝐧𝐭𝐫𝐲, Research Software Engineer (Entry Level)
𝐄𝐧𝐭𝐫𝐲, Development Communicator – Early Career (Communications Analyst I)
𝐄𝐧𝐭𝐫𝐲, Bachelor's Level Research Assistant with Security Clearance
🌐 Carnegie Endowment for International Peace 🌐
𝐈𝐧𝐭𝐞𝐫𝐧, Communications - Carnegie Middle East Center, Beirut
𝐈𝐧𝐭𝐞𝐫𝐧, Program and Research - Technology/Society, Carnegie India, New Delhi
𝐈𝐧𝐭𝐞𝐫𝐧, Research - Carnegie Middle East Center, Beirut
𝐄𝐧𝐭𝐫𝐲, Editorial and Communications Assistant, Carnegie India, New Delhi
𝐄𝐧𝐭𝐫𝐲, Research Assistant, Global Order/Institutions Program, Washington DC
🌐 Center for Strategic and International Studies 🌐
𝐈𝐧𝐭𝐞𝐫𝐧, External Relations (Summer 2023), Washington DC
𝐈𝐧𝐭𝐞𝐫𝐧, China Power Project (Summer 2023), Washington DC
𝐈𝐧𝐭𝐞𝐫𝐧, AI Governance Project, Strategic Technologies Program (Summer 2023), Washington DC
𝐈𝐧𝐭𝐞𝐫𝐧, Southeast Asia Program (Summer 2023), Washington DC
𝐈𝐧𝐭𝐞𝐫𝐧, Freeman Chair in China Studies (Summer 2023), Washington DC
𝐈𝐧𝐭𝐞𝐫𝐧, Defense Industrial Initiatives Group (Summer 2023), Washington DC
𝐈𝐧𝐭𝐞𝐫𝐧, Transnational Threats Project (Summer 2023), Washington DC
𝐈𝐧𝐭𝐞𝐫𝐧, Japan Chair (Summer 2023), Washington DC
𝐈𝐧𝐭𝐞𝐫𝐧, Aerospace Security Project (Summer 2023), Washington DC
𝐈𝐧𝐭𝐞𝐫𝐧, Abshire-Inamori Leadership Academy (Summer 2023), Washington DC
𝐈𝐧𝐭𝐞𝐫𝐧, Asia Maritime Transparency Initiative (Summer 2023), Washington DC
𝐈𝐧𝐭𝐞𝐫𝐧, Scholl Chair in International Business (Summer 2023), Washington DC
𝐈𝐧𝐭𝐞𝐫𝐧, Korea Chair (Summer 2023), Washington DC
𝐈𝐧𝐭𝐞𝐫𝐧, Energy Security and Climate Change Program (Summer 2023), Washington DC
𝐈𝐧𝐭𝐞𝐫𝐧, Indian States / Wadhwani Chair in U.S.-India Policy Studies (Spring 2023), Washington DC
𝐈𝐧𝐭𝐞𝐫𝐧, Congressional & Government Affairs (Spring 2023), Washington DC
𝐈𝐧𝐭𝐞𝐫𝐧, Multimedia Production - iDeas Lab, External Relations (Spring 2023), Washington DC
𝐅𝐞𝐥𝐥𝐨𝐰, Senior Fellow-AI Governance Project, Strategic Technologies Program, Washington DC
𝐄𝐧𝐭𝐫𝐲, Research Assistant/Research Associate-Scholl Chair in International Business, Washington DC
𝐄𝐧𝐭𝐫𝐲, Program Coordinator & Research Assistant - Project on AI Governance, Strategic Technologies Program, Washington DC
𝐄𝐧𝐭𝐫𝐲, Research Associate - Renewing American Innovation Project, Washington DC
🌐 Comprehensive Nuclear-Test-Ban Treaty Organization 🌐
𝐈𝐧𝐭𝐞𝐫𝐧, Capacity Building and Training Section (IDC), Vienna
𝐈𝐧𝐭𝐞𝐫𝐧, International Monitoring System Division, Vienna
𝐈𝐧𝐭𝐞𝐫𝐧, On-Site Inspection Division, Vienna
𝐈𝐧𝐭𝐞𝐫𝐧, External Relations, Protocol and International Cooperation Section, Vienna
𝐈𝐧𝐭𝐞𝐫𝐧, Public Information Section, Vienna
🌐 European Bank for Reconstruction and Development 🌐
𝐈𝐧𝐭𝐞𝐫𝐧, Sustainable Business, Industry and Agribusiness (SBIA), Green Economy Transition (GET), London
𝐈𝐧𝐭𝐞𝐫𝐧, Policy, Tashkent
𝐄𝐧𝐭𝐫𝐲, Associate Counsel, London
𝐄𝐧𝐭𝐫𝐲, Associate Economist Blended Finance, London
𝐄𝐧𝐭𝐫𝐲, Associate, Senior Programme Specialist, Casablanca
𝐄𝐧𝐭𝐫𝐲, Associate, Financial Strategy & Analytics, London
𝐄𝐧𝐭𝐫𝐲, Associate Economist, Impact Assessment of Energy and Sustainable Infrastructure Projects, London
🌐 Last Mile Health 🌐
𝐄𝐧𝐭𝐫𝐲, Operations Assistant, Lilongwe
𝐄𝐧𝐭𝐫𝐲, Program Assistant, Lilongwe
🌐 EFTA Secretariat 🌐
𝐄𝐧𝐭𝐫𝐲, Junior Professional - EFTA Secretariat, Geneva
🌐 Bruegel 🌐
𝐈𝐧𝐭𝐞𝐫𝐧, Development, Brussels
𝐄𝐧𝐭𝐫𝐲, Project Officer, Brussels
🌐 SEED Madagascar 🌐
𝐈𝐧𝐭𝐞𝐫𝐧, Programme Intern/Officer - Public Health, Fort Dauphin
𝐄𝐧𝐭𝐫𝐲, Conservation Research Assistant, Fort Dauphin
𝐄𝐧𝐭𝐫𝐲, Monitoring, Evaluation and Learning (MEL) Officer (PDF), Fort Dauphin
🌐 International Republican Institute 🌐
𝐄𝐧𝐭𝐫𝐲, Program Associate (Eurasia - Central Asia), Washington DC
𝐄𝐧𝐭𝐫𝐲, Program Associate - Southeast Asia, Washington DC
𝐄𝐧𝐭𝐫𝐲, Junior Program Accountant, Washington DC
𝐄𝐧𝐭𝐫𝐲, Program Associate, East and Horn of Africa, Washington DC
𝐄𝐧𝐭𝐫𝐲, Senior Program Associate - Governance, Washington DC
𝐈𝐧𝐭𝐞𝐫𝐧, Human Rights Research & Advocacy Assistant, Bangkok
𝐈𝐧𝐭𝐞𝐫𝐧, Human Rights Research & Advocacy Volunteer (Corporate Accountability & Climate Justice), Bangkok
𝐈𝐧𝐭𝐞𝐫𝐧, Law Student, Remote
🌐 adelphi 🌐
𝐄𝐧𝐭𝐫𝐲, Project Assistant in the area of bid management, Berlin
🌐 POLITICO 🌐
𝐈𝐧𝐭𝐞𝐫𝐧, Reporting Intern, E&E News - Energywire, Arlington
𝐈𝐧𝐭𝐞𝐫𝐧, Reporting Intern, E&E News - Greenwire, Arlington
𝐈𝐧𝐭𝐞𝐫𝐧, Editorial Internship, New York, NY Fall 2023, New York
𝐈𝐧𝐭𝐞𝐫𝐧, Editorial Internship, California Fall 2023, Sacramento
𝐈𝐧𝐭𝐞𝐫𝐧, Editorial Internship, Fall 2023, Arlington
𝐈𝐧𝐭𝐞𝐫𝐧, Professional Subscriptions Internship, Summer 2023, Arlington
𝐄𝐧𝐭𝐫𝐲, News Assistant, Arlington
𝐄𝐧𝐭𝐫𝐲, Associate, Strategy & Operations, Arlington
🌐 Syria Justice and Accountability Center 🌐
𝐈𝐧𝐭𝐞𝐫𝐧, General, Washington DC
𝐅𝐞𝐥𝐥𝐨𝐰, Legal Fellowship (Summer), Washington DC
𝐄𝐧𝐭𝐫𝐲, Investigative Assistant, Washington DC
🌐 MyAgro 🌐
𝐄𝐧𝐭𝐫𝐲, Special Projects Associate
𝐄𝐧𝐭𝐫𝐲, Program Associate
𝐄𝐧𝐭𝐫𝐲, Research and Development Associate, Bamako
𝐄𝐧𝐭𝐫𝐲, M&E Associate, Thies
𝐄𝐧𝐭𝐫𝐲, Special Projects Associate, Thies
𝐄𝐧𝐭𝐫𝐲, AgroForestry Associate, Thies
𝐄𝐧𝐭𝐫𝐲, Research and Development Associate, Thies
🌐 Fortify Rights 🌐
𝐄𝐧𝐭𝐫𝐲, Operations Associate, Bangkok
𝐄𝐧𝐭𝐫𝐲, Thailand Human Rights Associate, Bangkok 
𝐄𝐧𝐭𝐫𝐲, Communications Associate, Bangkok 
𝐄𝐧𝐭𝐫𝐲, Ukraine Human Rights Associate, Bangkok 
𝐄𝐧𝐭𝐫𝐲, Human Rights Associate, Bangkok
🌐 National Democratic Institute 🌐
𝐄𝐧𝐭𝐫𝐲, Temporary Project Assistant -- SEA x3, Washington DC
𝐄𝐧𝐭𝐫𝐲, Resident Program Officer -- Eurasia, Belarus
𝐄𝐧𝐭𝐫𝐲, Project Assistant -- Democratic Governance (x2), Washington DC
𝐄𝐧𝐭𝐫𝐲, Program Officer -- Citizen Participation & Inclusion, Washington DC
𝐄𝐧𝐭𝐫𝐲, Program Officer -- DemTech x2, Washington DC
𝐄𝐧𝐭𝐫𝐲, Temporary Project Assistant -- DemTech, Washington DC
𝐄𝐧𝐭𝐫𝐲, Program Associate -- Eurasia x2, Washington DC
𝐄𝐧𝐭𝐫𝐲, Resident Research Program Officer -- Eurasia, -
𝐄𝐧𝐭𝐫𝐲, Program Officer -- Asia, Washington DC
𝐄𝐧𝐭𝐫𝐲, Program Officer -- Citizen Participation and Inclusion (Spanish required), Washington DC
𝐄𝐧𝐭𝐫𝐲, Program Associate- Central & West Africa, Washington DC
𝐄𝐧𝐭𝐫𝐲, Project Assistant -- Central and Eastern Europe (3x), Washington DC
𝐄𝐧𝐭𝐫𝐲, Project Assistant -- MENA (PT), Washington DC
𝐄𝐧𝐭𝐫𝐲, Program Officer: SEA - Ethiopia, Washington DC
𝐄𝐧𝐭𝐫𝐲, Program Officer: SEA - Sudan, Washington DC
𝐄𝐧𝐭𝐫𝐲, Program Associate: Eurasia, Washington DC
𝐄𝐧𝐭𝐫𝐲, Project Assistant: Central & West Africa, Washington DC
𝐄𝐧𝐭𝐫𝐲, Program Officer: Latin America and the Caribbean (Multiple positions), Washington DC
𝐈𝐧𝐭𝐞𝐫𝐧, Communications, Caracas
𝐅𝐞𝐥𝐥𝐨𝐰, Research Fellow and Academic Associate, Innovation and Education (PSA), Tokyo
𝐄𝐧𝐭𝐫𝐲, Sustainability and Outreach Associate, Dresden
𝐄𝐧𝐭𝐫𝐲, Research Associate - Sustainable Land Management (PSA-3), Bonn
🌐 Stockholm Environment Institute 🌐
𝐅𝐞𝐥𝐥𝐨𝐰, Research Fellow: Migration, Climate Change, Disasters and Development, Stockholm
𝐅𝐞𝐥𝐥𝐨𝐰, Research Fellow: Finance for Adaptation, Stockholm
𝐅𝐞𝐥𝐥𝐨𝐰, Researcher on electrification and industry decarbonization, Stockholm
🌐 Welthungerhilfe 🌐
𝐈𝐧𝐭𝐞𝐫𝐧, Advocacy Programmes, Bonn
𝐄𝐧𝐭𝐫𝐲, Student Assistant Measuring Success, Bonn
𝐄𝐧𝐭𝐫𝐲, Junior Expert Programmes, Ouagadougou
🌐 Triangle 🌐
𝐈𝐧𝐭𝐞𝐫𝐧, General, Beirut
𝐈𝐧𝐭𝐞𝐫𝐧, Project Development, Beirut
𝐅𝐞𝐥𝐥𝐨𝐰, Advocacy Research Fellow, Thai-Burma Border
🌐 United States Institute for Peace 🌐
𝐄𝐧𝐭𝐫𝐲, Program Assistant, South Asia, Washington DC
𝐄𝐧𝐭𝐫𝐲, Research Assistant, Executive Office, Washington DC
𝐄𝐧𝐭𝐫𝐲, Research Assistant, Inclusive Peace Processes & Reconciliation, Washington DC
𝐄𝐧𝐭𝐫𝐲, Research Assistant, Africa Center, Washington DC
𝐄𝐧𝐭𝐫𝐲, Research Assistant, Africa Center (Events), Washington DC
🌐 Freedom House 🌐
𝐈𝐧𝐭𝐞𝐫𝐧, Lifeline Internship - Spring 2023, Washington DC
𝐅𝐞𝐥𝐥𝐨𝐰, Freedom in the World Junior Fellowship 2023–24, Washington DC
𝐄𝐧𝐭𝐫𝐲, Policy and Advocacy Officer or Senior Policy and Advocacy Officer, Technology and Democracy, Washington DC
𝐄𝐧𝐭𝐫𝐲, Program Officer - Latin America and Caribbean, Washington DC
𝐄𝐧𝐭𝐫𝐲, Program Officer - Asia, Washington DC
𝐄𝐧𝐭𝐫𝐲, Program Officer - Emergency Assistance Program (EAP), Washington DC
𝐄𝐧𝐭𝐫𝐲, Program Officer – Emergency Assistance Program (EAP) CSO Lifeline, Washington DC
𝐄𝐧𝐭𝐫𝐲, Program Officer - Eurasia, Washington DC
𝐄𝐧𝐭𝐫𝐲, Senior Program Associate - Asia Programs, Washington DC
𝐄𝐧𝐭𝐫𝐲, Program Assistant, Emergency Assistance Program (EAP), IPD, Washington DC
𝐄𝐧𝐭𝐫𝐲, Finance Associate (4 months) / Financier associé (4 mois), Burkina Faso
𝐄𝐧𝐭𝐫𝐲, Program Assistant, Khartoum
𝐄𝐧𝐭𝐫𝐲, Program Associate, Bogota
𝐈𝐧𝐭𝐞𝐫𝐧, Communications, Brussels
𝐈𝐧𝐭𝐞𝐫𝐧, European Affairs and Partnership Policy and Outreach, Brussels
𝐈𝐧𝐭𝐞𝐫𝐧, Global Program Development, Washington DC
𝐈𝐧𝐭𝐞𝐫𝐧, CEA Grants Management, Washington DC
𝐈𝐧𝐭𝐞𝐫𝐧, Iraq Country Office, Erbil
𝐈𝐧𝐭𝐞𝐫𝐧, Communication Intern, Bishkek
𝐅𝐞𝐥𝐥𝐨𝐰, Herbert Scoville Jr. Peace Fellowship, Washington DC
𝐄𝐧𝐭𝐫𝐲, DME Officer, Diffa
𝐄𝐧𝐭𝐫𝐲, Design, Monitoring, and Evaluation (DM&E) Officer, Kabul
𝐄𝐧𝐭𝐫𝐲, Grants and Reporting Officer, Khartoum
𝐄𝐧𝐭𝐫𝐲, Assistant, Strategy Alignment, Washington DC
𝐄𝐧𝐭𝐫𝐲, Project Finance Officer, Global Projects, Remote
🌐 Global Center on Adaptation 🌐
𝐈𝐧𝐭𝐞𝐫𝐧, Research - Economics, Groningen
𝐈𝐧𝐭𝐞𝐫𝐧, Safety, Security and Access, Singapore
𝐈𝐧𝐭𝐞𝐫𝐧, Advocacy and Campaigns, Dakar
🌐 People In Need 🌐
𝐄𝐧𝐭𝐫𝐲, CFRM & MEAL Assistant, Sarajevo/Mostar
🌐 Samuel Hall 🌐
𝐈𝐧𝐭𝐞𝐫𝐧, Partnerships Unit, Remote
𝐄𝐧𝐭𝐫𝐲, Research Assistant, Monitoring & Evaluation (M&E), Nairobi/Tunis/Remote
𝐄𝐧𝐭𝐫𝐲, Research Assistant for Social Equity Pillar, Nairobi/Tunis/Remote
𝐄𝐧𝐭𝐫𝐲, Research Assistant for Children and Youth Pillar, Nairobi/Tunis/Remote
🌐 Physicians for Human Rights 🌐
𝐈𝐧𝐭𝐞𝐫𝐧, Asylum Case Management, New York/Remote
𝐈𝐧𝐭𝐞𝐫𝐧, Communications, New York/Remote
𝐈𝐧𝐭𝐞𝐫𝐧, Development, New York/Remote
𝐈𝐧𝐭𝐞𝐫𝐧, Digital Media, New York/Remote
𝐈𝐧𝐭𝐞𝐫𝐧, Human Resources, New York/Remote
𝐈𝐧𝐭𝐞𝐫𝐧, MENA Investigations, New York/Remote
𝐈𝐧𝐭𝐞𝐫𝐧, Program on Sexual Violence in Conflict Zones (SVCZ), New York/Remote
𝐈𝐧𝐭𝐞𝐫𝐧, Research and Investigations, New York/Remote
𝐄𝐧𝐭𝐫𝐲, Program Associate, Naroibi
🌐 Project Hope 🌐
𝐈𝐧𝐭𝐞𝐫𝐧, Subscription Sales and Data Support, Washington DC
𝐈𝐧𝐭𝐞𝐫𝐧, Data & Analysis, Washington DC
𝐄𝐧𝐭𝐫𝐲, Development Assistant, Washington DC
🌐 HIAS 🌐
𝐈𝐧𝐭𝐞𝐫𝐧, Social Services, Silver Spring
𝐈𝐧𝐭𝐞𝐫𝐧, Legal (2), Silver Spring 
𝐄𝐧𝐭𝐫𝐲, Program Associate, Technical Excellence, Silver Spring
🌐 ACTED 🌐
𝐈𝐧𝐭𝐞𝐫𝐧, Whole of Syria: Country Logistics Volunteer – Amman
𝐈𝐧𝐭𝐞𝐫𝐧, Anti Money Laundering / Countering the Financing of Terrorism Vetting Intern – Paris
𝐈𝐧𝐭𝐞𝐫𝐧, MEAL Volunteer – Amman
𝐈𝐧𝐭𝐞𝐫𝐧, Project Development Volunteer – Chisinau
𝐈𝐧𝐭𝐞𝐫𝐧, Project Development Volunteer – Nairobi
𝐈𝐧𝐭𝐞𝐫𝐧, Project Development Volunteer – Dushnabe
𝐄𝐧𝐭𝐫𝐲, Country Finance Officer- Pemba
𝐄𝐧𝐭𝐫𝐲, Country Monitoring and Evaluation Officer (MEAL) – Bamako
𝐄𝐧𝐭𝐫𝐲, Transparency & Compliance Officer – Kinshasa
𝐄𝐧𝐭𝐫𝐲, Monitoring and Evaluation Officer – Paris
𝐄𝐧𝐭𝐫𝐲, Project Development Officer – Manila
𝐄𝐧𝐭𝐫𝐲, MEAL Officer – Bukavu
𝐄𝐧𝐭𝐫𝐲, Roving MEAL Officer, DRC
𝐄𝐧𝐭𝐫𝐲, Consortium MEAL Officer – Amman
𝐄𝐧𝐭𝐫𝐲, Country Logistics Officer
𝐄𝐧𝐭𝐫𝐲, Multi-Sector Project Officer
𝐄𝐧𝐭𝐫𝐲, Transparency & Compliance Officer – Kabul
𝐄𝐧𝐭𝐫𝐲, Country Finance Officer – Bangkok
𝐄𝐧𝐭𝐫𝐲, Project Development Officer – Niamey
𝐄𝐧𝐭𝐫𝐲, Project Development Officer – Yerevan
𝐄𝐧𝐭𝐫𝐲, Project Development Officer – Kalémie
𝐄𝐧𝐭𝐫𝐲, Project Development Officer
𝐄𝐧𝐭𝐫𝐲, Project Development Officer
𝐄𝐧𝐭𝐫𝐲, Project Development Officer – Chisinau
𝐄𝐧𝐭𝐫𝐲, MEAL Officer
𝐄𝐧𝐭𝐫𝐲, Project Development Officer – Dushanbe
𝐄𝐧𝐭𝐫𝐲, MEAL Officer – Paris (HQ)
𝐄𝐧𝐭𝐫𝐲, Project Development Officer – Khartoum
𝐄𝐧𝐭𝐫𝐲, Projects Communications Officers – Paris
🌐 National Endowment for Democracy 🌐
𝐈𝐧𝐭𝐞𝐫𝐧, Africa, Washington DC
𝐈𝐧𝐭𝐞𝐫𝐧, Government Relations, Washington DC
𝐈𝐧𝐭𝐞𝐫𝐧, Research & Conferences, Washington DC
𝐈𝐧𝐭𝐞𝐫𝐧, World Movement for Democracy, Washington DC
𝐈𝐧𝐭𝐞𝐫𝐧, Center for International Media Assistance, Washington DC 
𝐅𝐞𝐥𝐥𝐨𝐰, Reagan-Fascell Democracy Fellows Program, Washington DC
𝐄𝐧𝐭𝐫𝐲, Assistant Program Officer, Europe, Washington DC
𝐄𝐧𝐭𝐫𝐲, Grants Assistant, Asia, Washington DC 
𝐄𝐧𝐭𝐫𝐲, Assistant Program Officer, South Caucasus, Washington DC 
𝐄𝐧𝐭𝐫𝐲, Special Assistant, Programs, Washington DC 
𝐄𝐧𝐭𝐫𝐲, Program Assistant, International Forum for Democratic Studies, Washington DC 
𝐄𝐧𝐭𝐫𝐲, Grants Assistant, LAC, Washington DC 
𝐄𝐧𝐭𝐫𝐲, Associate Editor, Journal of Democracy, Washington DC 
𝐄𝐧𝐭𝐫𝐲, Program Assistant, Eurasia, Washington DC 
🌐 Global Green Growth Institute 🌐
𝐈𝐧𝐭𝐞𝐫𝐧, LAC Regional Office: Portfolio Monitoring, Mexico City
𝐈𝐧𝐭𝐞𝐫𝐧, Dominican Republic: Project Assistant, Santo Domingo
𝐈𝐧𝐭𝐞𝐫𝐧, Green Investment for the Latin America and the Caribbean Regional Office, -
𝐄𝐧𝐭𝐫𝐲, Project Assistant, Janakpur
𝐄𝐧𝐭𝐫𝐲, Agriculture Associate, Janakpur
𝐄𝐧𝐭𝐫𝐲, Project Assistant - Agribusiness, Janakpur
𝐄𝐧𝐭𝐫𝐲, Project Associate - Ministry of Finance and Economic Management, Port Vila
𝐄𝐧𝐭𝐫𝐲, Project Associate - Ministry of Climate Change, Port Vila
🌐 NGO Working Group on Women, Peace and Security 🌐
𝐅𝐞𝐥𝐥𝐨𝐰, Women, Peace and Security Policy Fellowship, New York
🌐 ELAW 🌐
𝐅𝐞𝐥𝐥𝐨𝐰, Attorney, short-term Fellowship: Killian O. Doherty Environmental Justice Fellowship, Eugene