News
IR Career Starters - February 2023
This article was published on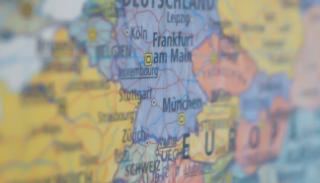 We're delighted that Alexander Borum, an Advisor on Political and Security Affairs for the Delegation of the European Union in Somalia, has kindly agreed for us to reproduce his periodical list of internships, traineeships, fellowships and entry-level positions in IR on our website. 
Another month and another update to the IR Career Starters Newsletter! This month we can see a significant spike in internship postings as more organisations begin searching for spring and summer interns, which is excellent news for those looking! For this edition, I have compiled 249 distinct opportunities in international affairs; internships, traineeships, fellowships and entry-level positions. 
Over the last months, I have gotten many questions on how to use these compilated lists best. This is an excellent question because these lists are more beneficial than just serving current positions ripe for applications. This newsletter should never be considered a replacement for your personal job hunt, and building your own search database is crucial! I recommend going through the list every month and bookmarking the career pages of all the relevant organisations you come across. Then, you can open an entire bookmark folder and see available jobs targeting your interests and ambitions; narrowing down the thematics and building a range of well-matching organisations really pays off in the long run!
Yours, 
Alex
??????, Website & Social Media Writing, New York
??????, Renewable Energy Project Development, Bonn/Berlin
??????, Project development and knowledge management, Tiflis
??????, InsuResilience Global Partnership – Communication and Events, Bonn
??????, Solar Energy Partnership – Innovative New Solar Areas , New Delhi
??????, Green Resilient Agricultural Productive Ecosystems, Kathmandu
?????, Sector "Peace and Stability", Kinshasa
??????, U.S. Advocacy and Research, Washington DC
??????, Europe and Central Asia Program, Remote
??????, Research Unit, -
?????, Researcher - Iran, Washington DC
??????, Board Operations, Beijing
??????, Sector Strategy, Beijing
??????, Cyber Security Researcher, Beijing
??????, Economics Department, Beijing
??????, Shareholder Relations, Beijing
??????, Compliance and Integrity Risk, Beijing
??????, Quantitative Analytics, Beijing
??????, Data and Portfolio Analysis, Beijing
??????, Loan Monitoring, Beijing
??????, Fixed Income Portfolio Management, Beijing
??????, Infrastructure Investment Department Region 1, Beijing
??????, Banking Department Region 2, Beijing
??????, Banking Department Region 1, Beijing
?????, Social Development Associate, Beijing
?????, Environment Associate, Beijing
?????, Investment Associate - Social Infrastructure, Beijing
?????, Digital Program Associate - Loan Management Business Analyst, Beijing
?????, Finance Associate - Loan Management, Beijing
?????, Junior Policy Analyst
??????, International Justice Program, New York
??????, Communications, Brussels
??????, Development & Outreach, Geneva
?????, Associate, Development and Outreach, San Francisco 
?????, Associate, Asia, Washington DC
?????, Program Assistant, Membership, New York
?????, Program Associate, Outreach, New York 
?????, Program Associate, Studies Administration, New York
?????, Research Associate, Global Governance, Washington DC
?????, Investment Operations Associate, Washington DC
??????, Research, Brussels 
??????, Legal, Brussels 
??????, Communication, Brussels
??????, Events, Brussels 
??????, Editor, Brussels
??????, Governance Studies, Washington DC
??????, Fellow / Senior Fellow (Education Technology), Washington DC
??????, Fellow/Senior Fellow, Tax Policy Center, Washington DC
?????, Research Assistant, Fiscal and Monetary Policy, Washington DC
?????, Entry/Mid-level Modeling & Simulation Analyst 
?????, Part Time Development Communicator 
?????, Survey Assistant 
?????, Bachelor's Level Research Assistant with Security Clearance
??????, Communications - Carnegie Middle East Center, Beirut
??????, Research - Carnegie Middle East Center, Beirut
?????, Research Assistant, Middle East - Climate Change, Washington DC
??????, Congressional & Government Affairs (Spring 2023)
??????, Trustee Chair in Chinese Business and Economics (Summer 2023)
??????, Conference & Event Planning (Spring 2023)
??????, Multimedia Production - iDeas Lab, External Relations (Spring 2023)
??????, Diversity and Leadership in International Affairs Project (Spring 2023)
??????, Australia Chair (Spring 2023)
??????, Trustee Chair in Chinese Business and Economics (Spring 2023)
??????, Fellow / Associate Fellow (Wadhwani Chair in U.S. India Policy Studies)
?????, Research Associate - Renewing American Innovation Project
?????, Research Assistant - Project on Prosperity and Development
?????, Research Assistant/Associate for China Analysis - iDeas Lab
?????, Associate Multimedia Producer - iDeas Lab
?????, Research Associate/Fellow - Energy Security and Climate Change Program
?????, Learning and Development Associate or Coordinator - Abshire-Inamori Leadership Academy
?????, Junior Professional Officer - GFI & Creative Spark department, Geneva
??????, Office of Governance Affairs , Incheon
??????, Portfolio Management - Results and Data Management , Incheon
??????, Office of the Internal Auditor , Incheon
??????, Risk Management , Incheon
??????, Private Sector Facility , Incheon
??????, Office of the General Counsel , Incheon
??????, Portfolio Management - Funded Activities , Incheon
??????, Portfolio Management - Readiness , Incheon
??????, OHR Compensation and Benefits , Incheon
??????, Country Programming -Asia Desk , Incheon
??????, Country Programming - Accreditation and Entity Relations , Incheon
??????, Division of External Affairs , Incheon
??????, Independent Integrity Unit -investigation team , Incheon
??????, Independent Integrity Unit -prevention , Incheon
??????, Division of Mitigation and Adaptation - Pipeline management , Incheon
??????, Office of Risk Management and Compliance -Compliance team , Incheon
??????, General Service Team Corporate Security , Incheon 
??????, Mitigation/Adaptation - Pipeline and Portfolio Data Analytics , Incheon 
??????, Mitigation and Adaptation - Sectoral guides management , Incheon 
??????, Office of Executive Director , Incheon 
??????, Independent Evaluation Unit , Incheon 
???????, Traineeship in the Forensic Unit, Geneva
???????, Traineeship in the Economic Security Unit, Geneva
??????, Resource Mobilisation, Private Sector Partnerships & Innovative Finance, Geneva
??????, Capacity Building and Training Section (IDC), Vienna
??????, International Monitoring System Division, Vienna
??????, On-Site Inspection Division, Vienna
??????, External Relations, Protocol and International Cooperation, Vienna
??????, Public Information Section, Vienna
??????, Legal Services Section, Vienna
??????, Virtual Internship, Remote
??????, General, Bishkek
??????, Policy, Strategy & Delivery (PSD), London
?????, Assistant Analyst, Operations, London
?????, Associate Risk Officer, Equity Risk, London
?????, Assistant Analyst, Kiev
?????, Associate, Regional Policy/Partnership, Capital/Financial Markets, London
??????, Research and Administrative, Boston
??????, Social Media and Communications, Boston
??????, Human Rights Research & Advocacy Assistant, Bangkok
??????, Government and Policy, Remote
??????, Law Student, Remote
?????, Italy Researcher, Remote
?????, South India Researcher, Remote
?????, South Sudan Researcher, Remote
?????, EU Water Facility - Junior Expert, Berlin
??????, Programs, New York
??????, Communications, New York/Remote
??????, Soros Economic Development Fund, New York
??????, Justice Initiative, Brussels
??????, Justice Initiative, Berlin
??????, Justice Initiative, London
??????, Justice Initiative, Washington DC/New York
??????, General, Washington DC
??????, Legal Fellowship, Washington DC
?????, Program Officer (International Justice), Washington DC
?????, Human Rights Analyst, Remote
?????, Operations Associate, Bangkok
?????, Thailand Human Rights Associate, Bangkok
?????, Communications Associate, Bangkok
?????, Temporary Program Associate- Central & West Africa, Washington DC
?????, Temporary Project Assistant - Centra/Eastern Europe (3), Washington DC
?????, Temporary Project Assistant -- MENA (PT), Washington DC
?????, Program Associate: MENA, Washington DC
?????, Program Associate: Eurasia, Washington DC
?????, Temporary Project Assistant: Asia-Pacific (Multiple), Washington DC
?????, Temporary Project Assistant -- Government Relations, Washington DC
?????, Research Associate - Water in context of Water Energy Food Nexus and Climate Actions (PSA), Bonn
?????, Associate Academic Officer - Energy in Context of Water Energy and Food Nexus in Africa / Project Manager (PSA), Bonn
?????, Project Assistant (NPSA), Helsinki
?????, Research Associate –Digitalization, Green Innovations and Entrepreneurship in Africa (PSA), Bonn
?????, Research Associate: Gender, Environment and Development, Stockholm
?????, Research Associate: Just Energy Transitions, Stockholm
??????, Programme internship, Geneva
??????, Programme internship, New York
??????, Legal, Geneva
??????, Lifeline Internship - Spring 2023
??????, LEARN Summer 2023 Intern - Business Development
??????, LEARN Summer 2023 Intern - Development
??????, LEARN Summer 2023 Intern - Policy and Advocacy
??????, LEARN Summer 2023 Intern - President's Office
??????, LEARN Summer 2023 Intern - Technology and Democracy, Research
??????, Freedom in the World Junior Fellowship 2023–24
?????, Program Assistant, Emergency Assistance Program, Washington DC
?????, Program Associate, Europe and Eurasia, Washington DC
?????, Senior Program Associate, Asia Program, Washington DC
?????, Senior Program Associate, Asia Programs, Washington DC
?????, Program Assistant, Khartoum
?????, Program Associate, Bogota
?????, Program Associate or Senior Program Associate, Vilnius
?????, Senior Program Associate, Bogota 
??????, Development, Marketing, & Communications, Washington DC
??????, Communications, Brussels
??????, Global Programmes, Brussels
??????, Global Program Development, Washington DC
??????, CEA Grants Management, Washington DC
??????, Common Ground USA, Washington DC
??????, Global Policy Fellow, Washington DC
??????, Herbert Scoville Jr. Peace Fellowship, Washington DC
?????, Associate, Communications, Washington DC
?????, Program Associate - JIRSA, Erbil
?????, Assistant, Strategy Alignment, Washington DC
?????, Associate, Influencing and Advocacy, Nairobi
?????, Governance Assistant, London
??????, Wolfsberg Group Secretariat, Basel
??????, Advocacy and Campaigns, Dakar
?????, Monitoring, Evaluation, Accountability, Learning (MEAL) Officer, Zwedru
?????, Operations & Communications Associate, Washington DC
?????, Senior Research Assistant for Data Standards and Analytics Pillar, Nairobi/Tunis/Remote  
?????, Research Assistant for Children and Youth Pillar, Nairobi/Tunis/Remote  
?????, Research Assistant for Social Equity Pillar, Nairobi/Tunis/Remote  
?????, Research Assistant, Monitoring & Evaluation (M&E) for Migration and Displacement Pillar, Nairobi/Tunis/Remote  
?????, Program Associate, Nairobi
??????, General, Vienna
??????, Research, Geneva
??????, Data Intern (Multi-Sector Needs Assessments), Geneva
?????, Chargé(e) d'évaluation (Junior), Niamey
?????, Junior Assessment Officer – Spontaneous Application
??????, Transparency and Compliance Volunteer – Khartoum
??????, Counrty Finance Volunteer – Khartoum
??????, Project Development Volunteer – Tashkent
??????, AGORA Project Intern – Paris
?????, Country Finance Officer- Pemba
?????, Country Logistics Officer – Bamako
?????, Country Monitoring and Evaluation Officer (MEAL) – Bamako
?????, Transparency & Compliance Officer – Kinshasa
?????, Country Security Officer – Hargeisa
 ??????, Reagan-Fascell Democracy Fellows Program, Washington DC
?????, Assistant Program Officer - Europe, Washington DC
?????, Assistant Program Officer - South Caucasus, Washington DC
?????, Program Assistant - Intl. Forum for Democratic Studies, Washington DC
??????, General, Bogota
??????, Part Time Communications and Social Media, London
??????, Programmes Volunteer Position, London
??????, Turkish Speaking Programmes Volunteer Position, London
??????, Legal Research/Operations Volunteer Position, London
??????, Funding and Development Volunteer Position, London
??????, International Climate Protection Fellowship, Berlin
??????, Programme Funding, Lausanne
?????, Program Assistant, Lilongwe
??????, HQ: Business Dev., Green Growth Knowledge Partnership, Seoul
??????, HQ: Green Industry, Green Growth Knowledge Partnership, Seoul
??????, HQ: Project Support, Green Growth Knowledge Partnership, Seoul
??????, HQ: Comm, Green Growth Knowledge Partnership, Seoul
??????, Africa Regional Office: Business Development Intern, Abidjan
??????, Africa Regional Office: Communication and Administration Intern, Abidjan
??????, HQ: Internship Opportunity with Korea Liaison Unit, Seoul
?????, Uzbekistan: Project Assistant, Tashkent
?????, Uzbekistan: Project Assistant, Nukus
?????, Associate - Designing Article 6 Policy Approaches, Seoul
?????, Associate - Designing Article 6 Policy Approaches, Dakar
?????, HQ: Supporting Preparedness for Article 6 Cooperation, Seoul
?????, Research Assistant | UK, London
?????, Research Assistant | Kenya, Nairobi
?????, Oceans Campaigns Assistant, London
??????, EU Policy and Advocacy, Brussels
??????, General, Vienna/Innsbruck
?????, Graduate Trainee (Sponsorship Department), Addis Abeba
?????, Advocacy Trainee to Civil Rights Defenders, Brussels
??????, Communications & Policy, Brussels
??????, International Programs M & E, Eugene
?????, Administrative Assistant (Temporary position), Eugene
??????, Humanitarian Aid, Lesvos
??????, Community Empowerment Mobilization, Lesvos
??????, Integration Support, Lesvos
?????, Program Associate, Iran, Washington DC
?????, Program Associate - Women's Democracy Network
?????, Center for Global Impact Program Associate, Elections
?????, Local Program Associate - Haiti
?????, Business Development Associate
?????, Senior Evaluation and Research Associate
??????, Research and Programs, The Hague
?????, Project Development Officer – Khartoum
?????, Monitoring and Evaluation Officer – Paris
?????, Project Development Officer – Manila
?????, Country Finance Officer – Dnipro
?????, Country Finance Officer – Beirut
?????, SEAH & Child Protection Investigation Officer – Paris