News
IR Career Starters - January 2023
This article was published on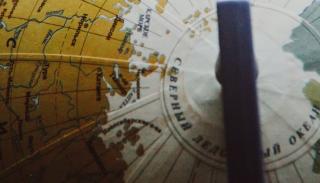 We're delighted that Alexander Borum, an Advisor on Political and Security Affairs for the Delegation of the European Union in Somalia, has kindly agreed for us to reproduce his periodical list of internships, traineeships, fellowships and entry-level positions in IR on our website. 
With 2023 kicking off in just a few days, some of you might be stepping into the new year with a reinvigorated motivation to get on top of the job hunt, chase down an internship or take your professional life to the next level as part of your new year resolution.
To help you on your way, I am happy to share another 237 fresh new opportunities in the international affairs domain.
I hope the curated list of positions will be a help for those of you looking for the next big challenge in the coming year; and please remember, that if you are looking for anything in particular, just leave a comment on the post and I will try to keep an eye out in the coming months!
Happy New Year, and the best of luck with your job hunt!
Yours, 
Alex
??????, Website & Social Media Writing, New York
??????, Risk Finance and Insurance Team, Eschborn/Bonn
??????, Indo-German Energy Forum Support Office, New Delhi
??????, Bavarian Africa Office, Munich
??????, Promotion of African start-ups in the livestock sector, Bonn
??????, Capacity for Nutrition, Brussels
?????, Programme for Energy Efficiency in Buildings (PEEB), Bonn
?????, Analyst, Northern Triangle, Colombia
?????, Junior Policy Analyst, Paris
?????, Junior Analyst, Paris
?????, Junior Legal Advisor, Paris
?????, Project Assistant - Environment, Paris
??????, Development & Outreach, Sydney
??????, Development & Outreach Division, Paris
?????, Associate, Asia Division, Washington DC
?????, Assistant, Development and Outreach (US Initiatives)
?????, Program Assistant, Membership, New York
?????, Program Assistant, New York Meetings, New York
?????, Associate, Global Communications and Media Relations, New York
?????, Program Associate, Outreach, New York
?????, Program Associate, Studies Administration, New York
?????, Investment Operations Associate, Washington DC
?????, Research Associate, Women and Foreign Policy, Washington DC
??????, Research, Brussels
??????, Legal, Brussels
??????, Communication, Brussels
??????, Events, Brussels
??????, Editor, Brussels
??????, Center for Universal Education, Washington DC
??????, Urban-Brookings Tax Policy Center, Washington DC
?????, Research Assistant, Hutchins Center on Fiscal and Monetary Policy, Washington DC
?????, Research and Project Assistant, Governance, Washington DC
?????, Research Assistant, Metropolitan Policy, Washington DC
??????, RAND Summer Associate Program - POLICY Research, Multiple US locations
??????, RAND Summer Associate Program - PSYCHOLOGY, Multiple US locations
??????, RAND Summer Associate Program - ECONOMICS, Multiple US locations
??????, RAND Summer Associate Program - SOCIOLOGY & DEMOGRAPHY, US
??????, RAND Summer Associates Program - STATISTICS, Multiple US locations
??????, RAND Summer Associate Program - POLITICAL SCIENCE & HISTORY, US 
?????, Entry/Mid-level Modeling & Simulation Analyst, Multiple US locations
?????, Bachelor's Level Research Assistant with Security Clearance, Multiple US locations
?????, Bachelor's Level Research Assistant - Qualitative, Multiple US locations
?????, Bachelor's Level Research Assistant - Quantitative, Multiple US locations
??????, Communications, Carnegie Middle East Center, Beirut
??????, Research, Carnegie Middle East Center, Beirut
?????, Program Assistant, Democracy, Conflict and Governance Program, Brussels
??????, Conference & Event Planning (Spring 2023), Washington DC
??????, Multimedia Production, External Relations (Spring 2023), Washington DC
??????, Diversity and Leadership in International Affairs (Spring 2023), Washington DC
??????, Southeast Asia Program (Spring 2023), Washington DC
??????, Americas Program (Spring 2023), Washington DC
??????, Missile Defense Project (Spring 2023), Washington DC
??????, Global Food Security Program (Spring 2023), Washington DC
??????, Defense-Industrial Initiatives Group (Winter/Spring 2023), Washington DC
??????, Australia Chair (Spring 2023), Washington DC
??????, President's Office - Strategic Planning (Spring 2023), Washington DC
??????, Korea Chair (Spring 2023), Washington DC
??????, Trustee Chair in Chinese Business and Economics (Spring 2023), Washington DC
??????, Renewing American Innovation Project (Spring 2023), Washington DC
??????, Freeman Chair in China Studies (Spring 2023), Washington DC
??????, China Power Project (Winter 2022 and Spring 2023), Washington DC
??????, Human Rights Initiative (Spring 2023), Washington DC
??????, Abshire-Inamori Leadership Academy (Spring 2023), Washington DC
??????, Japan Chair (Spring 2023), Washington DC
??????, Scholl Chair in International Business (Spring 2023), Washington DC
??????, Economics Program (Spring 2023), Washington DC
??????, Global Health Policy Center (Spring 2023), Washington DC
??????, Strategic Planning (Spring 2023), Washington DC
??????, Energy Security and Climate Change Program (Spring 2023), Washington DC
??????, Asia Maritime Transparency Initiative (Fall 2022), Washington DC
??????, Project on AI Governance, Strategic Technologies (Fall 2022), Washington DC
??????, Wadhwani Chair in U.S. India Policy Studies, Washington DC
??????, Project on Nuclear Issues, Washington DC
??????, Energy Security and Climate Change Program, Washington DC
?????, Research Assistant/Associate for China Analysis - iDeas Lab, Washington DC
?????, Learning and Development Associate - Abshire-Inamori Academy, Washington DC
?????, Research Assistant - Asia Maritime Transparency Initiative, Washington DC
?????, Project Officer – Arms Unit, London
??????, Global Support Group and IGC Secretariat, Geneva
?????, Project Officer, Eastern Mediterranean Initiative, Geneva
?????, External Affairs Associate Professional, Incheon
???????, Office of Economic Adviser, Geneva
???????, People & Culture Communications, Geneva
?????, Junior Information Management Officer, Remote
?????, Development Associate, Washington DC
??????, Nordic Cooperation, Oslo
??????, Policy (Vaccine Investment Strategy), Geneva
??????, Regional Identity and Communications, Stockholm
??????, CBSS Secretariat's Core Team, Stockholm
??????, Capacity Building and Training Section (IDC), Geneva
??????, International Monitoring System Division, Geneva
??????, On-Site Inspection Division, Geneva
??????, External Relations, Protocol and International Cooperation Section, Geneva
??????, Public Information Section, Geneva
??????, Legal Services Section, Geneva
??????, Programme Planning and Coordination Office, Paris
??????, Sector and Project Division, Manila
??????, Public-Private Partnership Thematic Group Secretariat, Manila
??????, Regional Cooperation and Operations Coordination Division, Manila
??????, Media and External Relations Division, Manila
??????, Office of the Auditor General, Manila
??????, Safeguards Division, Manila
??????, Lao Resident Mission, Manila
??????, Kazakhstan Resident Mission, Manila
??????, Urban Sector Group, Manila
??????, Economic Analysis and Operational Support Division, Manila
??????, Prevention and Compliance Division, Manila
??????, Risk Policy and Architecture Division, Manila
?????, Project Officer, Remote
?????, Netherlands & Germany Researcher, Remote
?????, Philippines Researcher, Remote
?????, South Sudan Researcher, Remote
?????, Student Project Assistant in the field of international climate policy, Berlin
?????, EU Water Facility - Junior Expert, Brussels/Berlin
??????, Programs, New York
??????, Communication, New York
??????, Federation-wide Data Systems, Geneva
??????, Legal (Bilingual), Nairobi
??????, Partnerships and Resource Development, Geneva
??????, Planning, Monitoring, Evaluation and Reporting, Beirut
??????, Pledge Management, Beirut
??????, Reporting Intern, E&E News, Arlington 
?????, Associate, Strategy & Operations, Arlington
??????, Soros Economic Development Fund (SEDF), London
??????, General, Washington DC
??????, Research, Washington DC
?????, Human Rights Analyst, Washington DC
?????, Program Associate: DemGov, Washington DC
?????, Temporary Project Assistant: LAC, Washington DC
?????, Program Associate: MENA, Washington DC
?????, Program Associate: Political Parties, Washington DC
?????, Program Associate: Eurasia, Washington DC
?????, Program Associate: Central and Eastern Europe, Washington DC
?????, Temporary Project Assistant: Central & West Africa, Washington DC
?????, Temporary Project Assistant: Asia-Pacific, Washington DC
?????, Program Associate: Central and West Africa, Washington DC
??????, Junior Fellows Internship Spring 2023, Tokyo
??????, UNFCCC – UNU Early Career Climate Fellowship Programme, Bonn
?????, Project Assistant (NPSA), Helsinki
?????, Associate Academic Officer, Water Energy and Food Nexus in Africa, Bonn
?????, Research Associate, Digitalization, Innovations and Entrepreneurship Africa, Bonn
?????, Associate Programme Support Officer, Bonn
?????, Temporary Part-Time Assistant (m/f/d) Projects, Berlin
?????, Partnership Officer, Bangkok
??????, Programme internship, Geneva
??????, Programme internship, New York
??????, Legal, Geneva
?????, Project Coordinator, East European Prog., Human rights & Democracy, Chisinau  
?????, Program Assistant, Inclusive Peace Processes and Reconciliation, Washington DC
?????, Program Assistant, Middle East, Washington DC
?????, Program Assistant, Myanmar Programs, Washington DC
?????, Senior Program Assistant, Inclusive Peace Processes, Washington DC
?????, Research Assistant, Learning, Evaluation, and Research, Washington DC
??????, Freedom in the World Junior Fellowship 2023–24, Washington DC
??????, Lifeline Internship - Spring 2023, Washington DC
?????, Program Associate, Europe and Eurasia, Washington DC
?????, Senior Program Associate, Asia Program, Washington DC
?????, Senior Program Associate/Program Officer, Asia Programs, Washington DC
?????, Program Assistant, Khartoum
?????, Program Associate, Bogota
?????, Program Associate or Senior Program Associate, Vilnius
?????, Senior Program Associate, Bogota 
??????, Communication, Brussels
??????, Program Implementation, Asia
??????, Global Programmes, Brussels
??????, Global Program Development, Washington DC
??????, CEA Grants Management, Washington DC
??????, Common Ground USA, Washington DC
??????, Program Development, MENA & Asia Regional Team, Washington DC
??????, Global Policy, Washington DC
??????, Herbert Scoville Jr. Peace Fellowship, Washington DC
?????, Associate, Communications, Washington DC
?????, Junior Associate, Improving Consumption of Animal Source Foods project, Beira
?????, Junior Associate, Strengthening Nutrition in Priority Staples, Abuja
?????, Policy and Advocacy Associate – CASCADE, Maputo
??????, Communication, Geneva
??????, Human Rights Defenders Programme, Bangkok
??????, Management Support and Coordination, Bangkok
??????, Resource Mobilisation, Bangkok
??????, General, The Hague
?????, Operations & Communications Associate, Washington, DC
?????, Research Assistant- Climate for Migration and Displacement Pillar, -
?????, Research Assistant for Social Equity Pillar, Nairobi/Tunis/Remote
?????, Research Assistant for Children and Youth Pillar, Nairobi/Tunis/Remote
?????, Research Assistant for Migration and Displacement Pillar, Nairobi/Tunis/Remote
?????, Senior Research Assistant for Data Standards and Analytics Pillar
??????, General, Vienna
??????, Research, Geneva
??????, Security Operations
?????, Country Finance Officer, Pemba
?????, Project Development Officer, Beirut
?????, Country Logistics Officer, Bamako
?????, Country Monitoring and Evaluation Officer (MEAL), Bamako
?????, Country Logistics Volunteer, Chisinau
?????, Transparency & Compliance Officer, Kinshasa
?????, Monitoring and Evaluation (MEAL) Volunteer, Kinshasa
?????, Country Security Officer. Hargeisa
?????, Country Finance Officer, Caracas
?????, Country Logistics Volunteer, Amman
?????, Transparency and Compliance Officer, Bukavu
?????, Transparency and Compliance Volunteer, Amman
?????, Projects Development Officer, Kampala
?????, Transparency and Compliance Volunteer, Nairobi
?????, Country Transparency and Compliance Officer, Amman
?????, Transparency & Compliance Officer, N'Djamena
?????, Project Development Officer, N'Djamena
?????, Project Development Volunteer, Tunis
?????, Project Development Officer, Khartoum
?????, Transparency and Compliance Volunteer, Khartoum
??????, Communications And Public Engagement, Washington DC
??????, World Movement For Democracy, (Wmd), Washington DC
??????, Research & Conferences, (Ifds), Washington DC
??????, Africa Regional Program, Washington DC
?????, Research Associates, Reagan-Fascell Democracy Fellows Program, Washington DC
?????, Communications/Outreach Assistant, World Movement Democracy, Washington DC
?????, Assistant Program Officer/Program Officer, Europe, Washington DC
?????, Assistant Program Officer/Program Officer For, South Caucasus, Washington DC
?????, Assistant Program Officer (South Caucasus), Washington DC
?????, Program Assistant, International Forum For Democratic Studies, Washington DC
??????, Fundraising and Communications, Remote
?????, Junior Consultant on Gender Identity, Expression and Sex Characteristics, Remote
?????, Junior Consultant: Communications, Remote
??????, International Climate Protection Fellowship, Berlin
??????, Africa Fellowship
??????, Project on Intersectionality, Berlin
?????, Research Assistant Human Rights Education, Berlin
??????, Government and Policy Internship, Remote
??????, Social Media Assistant, Bangkok
?????, Program Associate, EJN Mekong, -
?????, Regional Monitoring & Evaluation Associate - Africa, Nairobi
?????, Program Assistant, EJN, Remote
?????, Programme Associate - Earth Journalism Network, London
?????, Kenya: Regional Program Associate, Africa, Nairobi
?????, Program Associate - Asia-Pacific, Washington DC
?????, Program Associate - Korea, Washington DC
?????, Business Development Associate, Washington DC