News
The PhD and the Powerful: a BISA Postgraduate Network briefing paper
This article was published on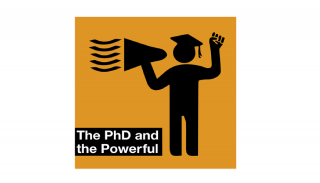 Today we release a British International Studies Association Postgraduate Network briefing paper on networking and power by Peter Finn, a Senior Lecturer at Kingston University, London. Titled The PhD and the Powerful: A British International Studies Postgraduate Network Briefing Paper, the brief is aimed at PhD students and early-career researchers.
The brief provides practical advice on networking and explores intellectual frameworks that can be drawn on by academics to conceptualize their place in broader power structures. It builds on original contributions from Antonio Cerella, Senior Lecturer at Kingston University, Camilla Molyneux, a Researcher for the All-Party Parliamentary Group on Drones, and Ruth Blakeley, a Professor of Politics and International Relations at Sheffield University, Co-Director of the Rendition Project and Vice-Chair of BISA.
The PhD and the Powerful project was supported by funding from the BISA Postgraduate Network.
Peter will be following up this report with both an article and an event on networking in an age of social distancing. More details will follow.
Peter Finn can be contacted at: p.finn@kingston.ac.uk