News
BISA and African Affairs Postgraduate Paper Prize winner 2021
This article was published on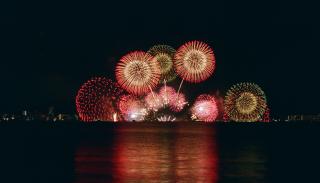 After years of not being able to make this award, largely due to Covid-19, the Africa and International Studies Working Group are delighted to announce that Tycho van der Hoog is the winner of the BISA African Affairs Postgraduate Paper Prize for 2021.
Tycho has been awarded the prize for 'The Military Alliance Between North Korea and Southern Africa', an exciting paper that uses original research to revisit the history of the Cold War from both Africa and North Korean perspectives. Tycho is currently integrating new material, including from archival research conducted in Seoul, before he submits his paper to African Afffairs for peer review.
The judging panel was made up of Dele Kogbe, Peter Brett and Tarela Ike. They are very grateful to all of those who submitted papers, and greatly enjoyed listening to all the postgraduate presentations at this year's BISA conference.
Congratulations Tycho on this well deserved award!