News
Call for Papers: Astropolitics at BISA 2023, Glasgow
This article was published on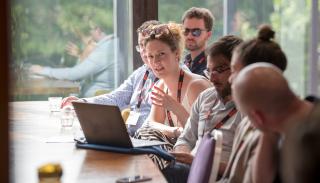 The new Astropolitics Working Group (AWG) is seeking paper and panel submissions for the BISA Annual Conference in June 2023, Glasgow.
If you would like to ask for advice on topics for panels or papers, please contact the conveners Dr Bleddyn Bowen and Dr Sarah Lieberman at astropolitics.group@bisa.ac.uk. We welcome any paper or panel that is about any political aspect of outer space, from any discipline related to International Studies.
Deadline for submissions: 14 November 2022.
The official call for papers can be found on the conference website.