News
Colonial Postcolonial Decolonial Paper Prize for Early-Career Scholars
This article was published on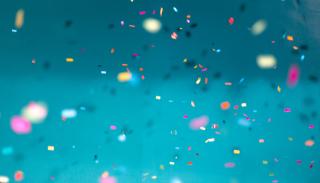 Prize
This new prize is aimed at supporting CPD's early-career members in the development of peer-reviewed work, while at the same time carving out space in International Studies to engage with the question of empire and coloniality as fundamental to the discipline.
The winning paper will be chosen by a panel nominated by the convenors of the Colonial Postcolonial and Decolonial working group and the editors of Review of International Studies (Review), a British International Studies Association journal.
In addition to being invited to present their paper at the annual BISA conference, the prize winner will be mentored through the review process at the Review, where the desk-review will be waived, and the paper sent directly to external reviewers. Please note decisions about the paper (i.e. whether to reject, ask for revisions, or accept) will be made by the editorial team. In making a decision, the editorial team will be guided by the reviewer reports.
Eligibility
Applicants must either be registered in a PhD programme or in the early stages of their career (no more than three years post-submission of their thesis, and not in a permanent post)
Applicants need to be a BISA member by the date of their submission
The paper must be on a topic related to CPD's main thematic interests, which stem from thinking with (and challenging) the foundational colonial constitutions of the global order, both past and present. Broadly, this could include work reflecting on racial capitalism, colonial materials and materiality, settler colonial and post-colonial entanglements, indigenous epistemologies and resurgent politics, race and anti-racist knowledge production, carceral geographies and abolitionist futures, etc…
The paper needs to be an original, unpublished work and must not be under review elsewhere
Submissions should be between 8,000 and 10,000 words (including all bibliographic references and notes), submitted in 12-point font and double spaced, and, if possible, follow Chicago citational referencing style (endnotes, rather than in-line citations/footnotes). For additional guidance on style, please refer to the Review's instructions for authors.
How to apply
Please send the paper with a short biography (150 words), as well as a short paragraph (250 words) that explains the paper's relevance to CPD's thematic foci to cpd.group@bisa.ac.uk.
Deadline: 15 November 2021