News
Winner announced - Emotions in Politics and IR Working Group Book Prize 2020
This article was published on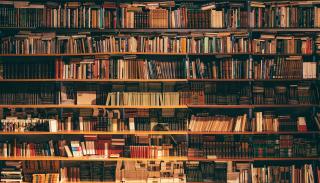 The Emotions in Politics and International Relations Working Group is delighted to announce the winner of the 2020 Book Prize intended to honour excellent contributions to the field of emotion studies.
The winner is Dr Robin Markwica for Emotional Choices: How the Logic of Affect Shapes Coercive Diplomacy (Oxford University Press, 2018).
Robin Markwica examines why states often prefer war to compliance and refuse to yield to military threats from more powerful actors. In doing so, Markwica introduces the logic of affect, or emotional choice theory, into the field of International Relations. You can find out more about the book on the Oxford University Press website.
The judges are also pleased to award an Honourable Mention to Dr Jack Holland for Fictional Television and American Politics. From 9/11 to Donald Trump (Manchester University Press, 2019). The Manchester University Press website says:
"We live in a golden age of fictional television, while our politics has never been so controversial. This book explores that relationship, asking what it is that some of America's most popular TV shows have to say about its politics."
The judges will be in conversation with winner Dr Robin Markwica to discuss his work on Monday 21 September 2020 from 1-2pm.  Please do join us! You can register using the link below.