News
Become an International Political Economy working group (IPEG) co-convenor
This article was published on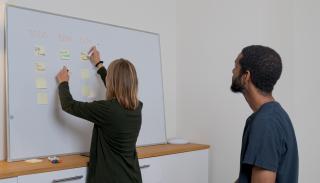 The International Political Economy working group (IPEG) is recruiting three co-convenors to join the two newly appointed co-convenors – Dr Melita Lazell and Dr Nicola Smith. IPEG is a supportive network of over 400 international scholars and students, and seeks to share, develop and promote the research, pedagogical and knowledge-exchange activities of the growing academic community working within this discipline.
The current IPEG convenor team, Juanita Elias, Lena Rethel, Matt Bishop, Ben Richardson and Owen Parker, are stepping down in early February 2022. It's been quite an eventful two years, and we are really pleased that we have managed to keep the work of IPEG going during such challenging times. Over the last two years we have run several events using the BISA virtual platform (some of which can still be viewed online via the BISA Youtube channel - see here and here). We successfully ran panels at the 2021 virtual BISA conference, and building upon this, we will have one of the largest ever IPEG presences at the BISA conference in Newcastle in June 2022 - where we very much hope to catch up with many of you! In addition, our annual workshop will take place online at the end of this month (registration is still open).
During our convenorship we have sought to champion fantastic IPE scholarship - at our events, in our blogs and on social media, and through our flagship annual book prize - and we have continually sought to find ways to support early career scholars and further embed commitments to equality and diversity in the work of IPEG. It has been a huge pleasure to work with the IPEG community over this last two years.
We are also pleased to announce that the future of IPEG is in safe hands. Following a discussion at our AGM last year, Nicola Smith (Birmingham) and Melita Lazell (Southampton) have agreed to take on the IPEG convenorship and are currently looking for additional members to be part of the IPEG convenor team.
We are looking to recruit three co-convenors to join the two newly appointed co-convenors. In recruiting co-convenors we value diversity in such terms as gender, race, disability, and seniority and, with regard to the latter, would welcome senior colleagues and ECRs. We also welcome applications from those with caring responsibilities. The work of the co-convenors includes activities such as organising events, coordinating submission for the annual conference, running the annual book prize and overseeing communications. We ask co-convenors to commit to a two-year term. 
If you would be interested in joining the IPEG co-convenor team, please send a 100-150-word statement of interest to Melita Lazell (melita.lazell@port.ac.uk) or Nicola Smith (n.j.smith.1@bham.ac.uk) by 31 January 2022.