News
Call for papers: USFP research seminar series
This article was published on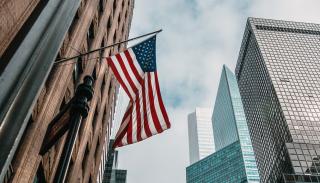 2021 research seminar series
Dear Colleagues,
We are pleased to announce that the US Foreign Policy Working Group is organising a series of research seminars that will be held online.
We invite researchers, both junior and senior, to contribute to our seminars with papers on any dimensions of US foreign policy in relation to:
Terrorism 
Nuclear proliferation and disarmament
Race and gender
Regional and global dynamics
Cyber security
Environmental issues and climate change
International organizations
Grand strategy
Domestic policy and foreign policy
Populism 
History and theory
If you are interested in presenting, please send your abstract and paper to Dr Francesca Silvestri (francesca.silvestri@ntu.ac.uk) by 14 December 2020. We're looking forward to seeing what our research community is working on!