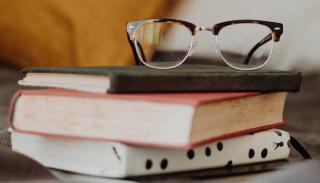 Best of the fortnight - 3 December 2021
This article was published on
Each fortnight BISA Director, Juliet Dryden, scours the internet for IR-related content that might interest you. Here she brings you this week's best readings and podcasts to keep you up to date with what's happening around the world.
Global issues
The hidden threat to globalization: why the developing world is turning against free trade. Niccolo Bonifai, Irfan Nooruddin and Nita Rudra for Foreign Affairs
The menace of midsized meddlers: As America retreats regional rogues are on the rise. The Economist
David Wallace Wells in the London Review of Books on air pollution and deaths around the world
Podcast: Technology and Redistribution of Power. Azeem Azhar talks to Yanis Varoufakis about his speculative novel Another Now, which presents a world where mass organisation, technological progress and an overhaul of companies and markets have made society more equitable
Podcast - COP26: success or failure for the world? An Intelligence Squared debate involving MPs Bim Afolami and Caroline Lucas, climate activist and the Executive Director of Force of Nature Clover Hogan and Adair Turner, Chair of the Energy Transitions Commission.
UK. Europe and Russia
Channel Deaths: why the UK has clear responsibilities towards people crossing in small boats. Mariagiulia Guiffre writing in The Conversation
Russia won't let Ukraine go without a fight. Michael Kimmage and Michael Kofman in Foreign Affairs
Can France and Germany develop a consensus approach towards Russia at EU level. A Chatham House research paper written by Celine Marange and Susan Stewart
France and the UK: Behind two men scoring political points are teams of diplomats behaving like grown-ups. Rogelia Pastor-Castro and Rachel Chin for The Conversation
What the world can expect in a post Merkel era. Ed Turner in The Conversation
Germany: the three biggest issues facing Chancellor Olaf Scholz. Niccolò Pisani in The Conversation
How the EU set the stage for Belarus's cynical ploy. Mark Galeotti for Foreign Affairs
Understanding Russia's place in the Soviet Union. Sheila Fitzpatrick writing in the London Review of Books
Podcast: Supply Chains, Inflation and the Metaverse. David Runciman and Helen Thompson discuss the biggest challenges facing the global economy with Ed Conway in TALKING POLITICS.
Asia – China and India
China is furious about Biden's democracy summit, writes Phelim Kine for Politico
The Philippines' Dilemma: How to manage tensions in the South China Sea – a new report by the International Crisis Group
Russia and China's recent joint military activities around Japan could prove counterproductive. James D J Brown writes for RUSI
Myanmar's military must be shown it can't win, argues Charles Dunst for Foreign Policy
Podcast: What is it to be Chinese – factors that have shaped a modern Chinese identity. Cindy Yu talks to Bill Hayton on Chinese Whispers podcast
Podcast: Politician and writer Shashi Tharoor discusses his new book, The Struggle for India's Soul, with historian Rana Mitter on Intelligence Squared.
Middle East and Africa
As nuclear talks resume, Iran is feeling cornered by the Biden administration. Kim Ghattas in The Atlantic
How the West consistently underestimates the Taliban. Sippi Azarbaijani Moghaddam writing in The Conversation
What's next for Afghanistan? Kambaiz Rafi and Scott Lucas offer their predictions in The Conversation
It's time to engage with the Taliban – Afghan lives depend on it. Ashley Jackson for Foreign Policy
Afghanistan's looming catastrophe and why the US and its allies must act now. P Michael McKinley writing in Foreign Affairs
President Assad reconciles with his estranged uncle Rifaat in what could be a pivotal moment in the Syria conflict. Anchal Vohra in Foreign Policy
New forts constructed by France in Mali are part of an ever-increasing trend of global fortification, write David Betz for Engelsberg Ideas.
The Americas
Why the US President's approval ratings have fallen so far. Clodagh Harrington for The Conversation
Barbados becomes a republic: is the writing on the wall for the British Crown's former imperial possessions? Matt Qvortrup writes in The Conversation
Podcast: The Guatemalan Coup. Rachel Nolan talks to Thomas Jones about the overthrow of President Arbenz in Guatemala in 1954, its importance as a model for CIA-backed regime change across Latin America and a new novel about it by Mario Vargas Llosa. London Review Podcast
Keeping the Peace with Colombia's FARC – a report by the International Crisis Group
A shift to wind energy is leaving a trail of destruction in Ecuador. Francesc Badia for Open Democracy.