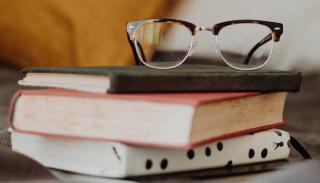 Best of the summer - 3 September 2021
This article was published on
Following a short break through August, BISA Director, Juliet Dryden, is back with a round up of the most relevant and interesting IR news from the past five weeks. Going forward, you can join her each week as she brings you the week's best readings and podcasts to keep you up to date with what's happening around the world.
Climate Change: Getting ready for COP26
Countdown to the climate summit  with 1, 2, 3 and 4 podcast episodes from Reasons to be Cheerful with Ed Milliband and Geoff Lloyd
Podcast: How did we get here? Author Alice Bell gives an overview of the climate crisis and the political response to it followed by reflections from climate lawyer Farhana Yamin and former negotiator Pete Betts on previous summits
Podcast: What are the stakes? Scientist Emily Shuckburgh explains reasons for urgent action. Saleemul Huq from the International Centre for Climate Change and Development in Bangladesh and former president of the Maldives Mohamed Nasheed show how the climate crisis is impacting countries around the world
Podcast: What needs to happen? A look at the politics of the climate summit. Experts Pete Betts, Farhana Yamin and Saleemul Huq talk through the outcomes we need from COP 26 and the challenges in making them happen
Podcast: What can we all do? How is the climate movement pushing world leaders to act? Listen to Ugandan climate activist Vanessa Nakate talk about her journey into activism and Tommy Vickerstaff from 350.org explain how we can get involved in campaigning around the COP.
Europe
United States
The future of American power
China
Afghanistan
Around the globe
Photo by Sincerely Media on Unsplash