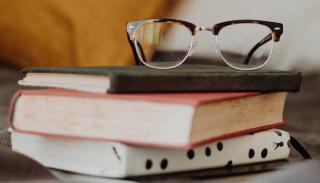 Best of the week - 9 October 2020
This article was published on
Each week BISA Director, Juliet Dryden, scours the internet for IR-related content that might interest you. Here she brings you this week's best readings and podcasts to keep you up to date with what's happening around the world.
COVID-related news
UK politics/Brexit
US election/politics/foreign policy
European affairs
Middle East
Kasra Aarabi looks at the militarisation of Iran's presidency. The IRGC and the 2021 elections
How the Arab world turned against Hezbollah. Lizzie Porter in Prospect
Jordan's endless transition. Ursula Lindsey in the New York Review of Books.
In other news
Podcast: International Crisis Group brings us 'Hold your fire' a series of podcasts which examine international conflict around the world
Podcast: 'The winner takes it all: the dark side of meritocracy'. We often hear about the idea of meritocracy but philosopher Michael Sandel thinks it isn't such a good thing. Listen to Reasons to be Cheerful.