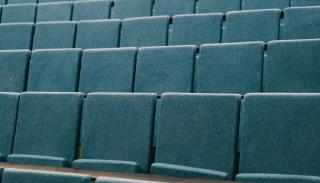 #BISA2021 will be virtual
This article was published on
We can confirm that our 2021 annual conference will be held virtually. We'll be holding the conference in the week beginning Monday 21 June 2021.
In light of the continuing global pandemic, we felt this was the sensible decision to make sure that we're not putting our community at risk unnecessarily, and that the conference can go ahead.
New BISA Conference Chair, Dr Julia Welland, who has taken over from Professor Kyle Grayson said:
"I'm really pleased that our 2021 conference will go ahead. By committing to a fully virtual event now our membership can start planning their papers, panels and roundtables, confident about the format and certainty of the conference. While there are of course going to be challenges in organising a virtual event – and I know how many will miss much of what a face-to-face event brings – I'm also excited about what opportunities a virtual conference can bring, not least in terms of reaching and including a wider audience, and including a fuller breadth of scholars and practitioners from the discipline. We hope to receive paper submissions from across the globe and covering the broadest definitions of IR. I am also interested in hearing from members about anything I can do as conference chair to ensure they feel welcome and supported in this virtual environment, so please feel free to reach out to me on Twitter @JuliaWelland or via my institutional address: J.Welland@warwick.ac.uk."
The call for papers will be released, and submissions will open, in November.
BISA Director, Juliet Dryden, said:
"While we all hoped that a face-to-face conference would be possible in 2021, we see holding a virtual conference as positive because it will allow scholars and others from far and wide to attend no matter what happens."
Keep an eye on our conference website where we will be releasing more information about #BISA2021 soon.