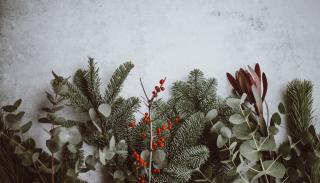 A festive message from BISA Chair, Ruth Blakeley
This article was published on
As we approach Christmas, I'd like to thank all our members for participating in our events over the past few months. We know that lots of members have returned to in-person teaching this term, and many will have enjoyed having a bit more contact with colleagues and students. But it has been wonderful to see that there is still a great appetite to come together with BISA members for a very wide range of BISA virtual events. 
I am also delighted by how many of you have submitted proposals to attend our annual conference in Newcastle in June whether for the in-person event or the virtual element the day before, and we are very excited that we will be able to publish the programme shortly after the winter vacation.
I know that in many universities, there are considerable financial and other challenges, but BISA only exists because of our members' loyalty and support. Thank you from everyone at BISA for sticking with us through the tough times as well as the good ones, and helping BISA to continue providing a really exciting forum for colleagues at every stage of their career journey. Please do continue to share your positive experiences and encourage others to join. 
With the uncertainty around COVID, and government guidance changing last week, we know that we enter slightly more uncertain times again, but we hope that the winter vacation period will give you all some valuable time to rest and enjoy being with loved ones. On behalf of BISA, I would like to wish all our members a safe and happy winter vacation, and we really look forward to seeing you again, virtually or in person, for more exciting BISA events in 2022.
Photo by Annie Spratt on Unsplash