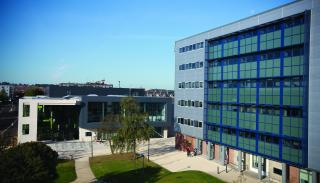 Joint Statement on the termination of Politics and related programmes at the University of Sunderland
Political Studies Association (PSA), University Association for Contemporary European Studies (UACES) and British International Studies Association (BISA) Joint Statement on the termination of Politics and related programmes at University of Sunderland
This article was published on
As representatives of the leading learned societies collectively representing the majority of the Political and International Studies profession in the UK, we are alarmed and dismayed at the decision of the University of Sunderland to close its teaching and research programmes in Politics, History and Modern Languages. 
The University announced the divestment in these subjects and the staff who teach them in a statement entitled 'Announcing our career-focused curriculum' on the 9th of January.
In this confusing explanatory statement, the University has argued that: "the subjects that are being withdrawn do not fit with our curriculum principles of being career-focused and professions-facing. Nor are they of a size and scale to be educationally viable in the medium to long term, given the competition from other institutions, both regionally and nationally." 
We understand the business imperatives of the HE sector and we appreciate the pressure on universities to take business decisions in the best interests of their institution and employees. However, the University argues that the decision is not financial while pointing to, what they note as, a drop in student numbers. This is misleading in that, locally, the numbers of student studying History and Politics have either been constant or growing with over 40 students in the first year currently. Moreover, both regionally and nationally, the number of students studying Politics at A-level is buoyant and young people across the board are more politically engaged in areas of climate change, electoral representation and Brexit. 
We would hope that a university based in the Northeast of England, with a strong history of politically engaged citizens, would see the importance of an education in Politics. Further, having an understanding of History, Politics and Modern Languages is consistent with, rather than an alternative to, the development of a skilled workforce. We disagree with the Board of Governors' suggestion that these areas are not 'career-focused and professions-facing' and believe this is a disservice to the disciplines and their graduates. Specifically, there is significant evidence from around the HE sector of the employability of Politics graduates and the need for politics and social-science transferable skills in the business, charitable and public sectors. As learned societies with knowledge of these trajectories of the discipline, we would be happy to share this evidence with university leaders and to further discuss how the teaching of Politics, History and Languages can a beneficial investment as they restructure financially and strategically. 
The PSA, UACES and BISA are not trade unions, but we are committed to the welfare and professional wellbeing of our members, and to the pursuit of teaching and research in Political and International Studies especially. We will be monitoring events at Sunderland, listening to our members and offering any relevant support as this situation unfolds.
We look forward to working with our colleagues in Sunderland to see how we can best provide support and avoid closure. We encourage our members, in turn, to offer their own forms of support.
Professor Angelia R. Wilson, Chair, Political Studies Association
Professor Mark Webber, Chair, British International Studies Association 
Dr Nick Startin, Chair, University Association for Contemporary European Studies