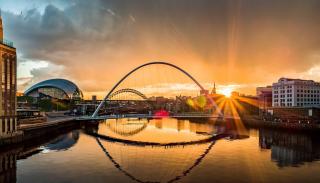 Kim Stanley Robinson to give keynote address at #BISA2022
This article was published on
We are excited to announce that renowned science fiction author Kim Stanley Robinson will give the keynote address at the 2022 BISA conference.
This year's annual conference takes place from 15 to 17 June 2022 in Newcastle-upon-Tyne. There will be three days of inspiring, provocative and diverse panels and roundtables, and a virtual stream on Tuesday 14 June. Additionally, there will be a conference reception at Wylam Brewery which resides in the spectacular Palace of Arts, a Grade II listed building, a 'Question Time' style event on austerity politics, a 5k Toon run and much more.
The keynote address by Kim Stanley Robinson will take place on Wednesday 15 June 2022 from 4:45pm-6:15pm. His works include the internationally bestselling Mars trilogy, and more recently Red Moon, New York 2140, and The Ministry for the Future. He was part of the U.S. National Science Foundation's Antarctic Artists and Writers' Program in 1995 and 2016, and a featured speaker at COP-26 in Glasgow, a guest of the UK government and the UN. His work has been translated into 25 languages, and won awards including the Hugo, Nebula, and World Fantasy awards. In 2016 asteroid 72432 was named 'Kimrobinson'. He has engaged with themes related to the politics of, and social adaptation to, climate change in much of his work, as well as broader themes of social organisation. His most recent book, The Ministry for the Future, provides unique perspectives on the theme of this year's conference, 'Can the world survive?'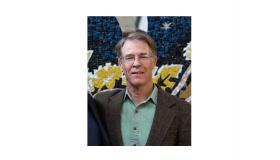 Both the main conference and the virtual stream draft programmes have been published, and you can register to attend our 2022 conference now. Our conference is renowned for being inclusive and friendly, and you don't have to be presenting a paper to attend – all are welcome.
If you are a PhD student who is presenting a paper, a roundtable participant, a chair, discussant, or indeed any other active role, don't forget to apply for a conference bursary by Friday 18 February.