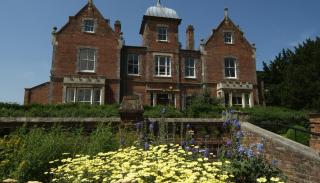 Locations confirmed for #BISA2021 and #BISA2022 conferences
This article was published on
Following our call for expressions of interest, we are delighted to confirm the locations for the BISA conferences in 2021 and 2022.
The BISA conference brings together a worldwide community of specialists to discuss, promote and develop International Studies.
In June 2021 our annual conference will be held in Reading. We hope to use the University of Reading's London Road Campus, with a conference reception at Reading Town Hall. The organising committee is led by Dr Mark Shanahan, Head of the Politics and International Relations department at Reading, and Dr Georgina Holmes, who is a founding convener of the BISA Peacekeeping and Peacebuilding working group.
Mark and Georgina commented: "We are delighted to have been selected to host BISA's international conference in June 2021. Our Politics and IR department are looking forward to welcoming International Studies scholars to the University of Reading, and we have already begun planning an exciting programme of events, drawing on our extensive local networks in Reading; our links with the Royal Military Academy Sandhurst, the Foreign & Commonwealth Office, the Department for International Development and the Ministry of Defence, and through our research programmes on UN governance, defence, US foreign policy, political theory, comparative politics and political economy."
The last time the BISA conference was held in Reading was 1986.
Reading is easily accessible by train from across the UK, and is close to Heathrow airport.
In June 2022 our annual conference will be held in Glasgow, hosted by the University of Glasgow. The BISA conference has never been held in Glasgow so we are excited to be able to take it to a new location. The organisation committee will be led by Dr Naomi Head who is a co-convener of our Emotions in Politics and International Relations working group.
Juliet Dryden said:
"We are extremely grateful to all the teams that put in a proposal to host our annual conference. Standards were very high year and some very difficult decisions had to be made. The BISA conference is our flagship annual event so finding the right location is key. Reading's London Road Campus is set in beautiful cloistered gardens and home to the University's famous Great Hall. It will certainly make a great venue for academic pursuits and easy networking. Reading Town Hall wth its 18th and 19th century buildings would make a great venue for our reception. As always, we are also making plans to use the conference as an opportunity to engage with the local community, such as schools, local civil society and arts groups".
More details will follow about both conferences in due course. In the meantime you can register for #BISA2020 which takes place in Newcastle from 17 to 19 June 2020.
BISA's annual conference is one I try to attend every year. I've had really great experiences in 2018 and 2019. The working groups are great, intellectually stimulating and inspiring. The audience is highly engaged and provides great feedback, especially to PhD students and ECRs. There is plenty of opportunity to meet people, whether through receptions or other ways. It's also great to catch up with friends and colleagues from all around the UK and beyond.