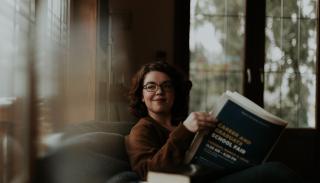 New British Academy report: Qualified for the Future
This article was published on
The British Academy has published a keynote report on graduate employment among those who have studied arts, humanities and social science (AHSS) subjects – including Political Science and International Studies.
The key findings are that AHSS graduates are just as employable and as likely to fare well in the workplace as those who have studied STEM subjects. Professor Sir Ian Diamond, who oversaw the report, notes that 'at a time when many jobs are likely to change or even be lost through automation, the skills gained through arts, humanities and social science degrees are evidently more useful than ever and are central to addressing global challenges.'
You can read and download the full report from the British Academy website.
Photo by Priscilla Du Preez on Unsplash