A New Year message from Juliet Dryden, BISA Director
This article was published on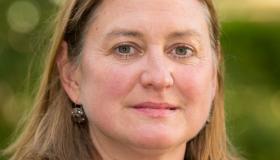 Dear members
A very warm welcome to you and I do hope that you have enjoyed a restful break and happy start to the New Year. 
It was a year ago that I took on the role of BISA's Director with the aim of professionalising the Association and ensuring our unique learned society remains scholarly and prestigious and yet also inclusive, diverse, friendly and supportive of people from all backgrounds and at all stages of their career. 
We have five core objectives which I think it is useful for us to remember: 
promote, maintain and develop International Studies in the UK and beyond;
represent, advance and communicate the scholarly community of academics and students whose work develops International Studies;
consolidate the reputation of BISA through our activities and external engagement;
increase our membership and enhance the BISA membership experience;
guarantee our future as a large and active scholarly association.
With these objectives very much at the forefront, we carried out a full membership survey in March 2019, to gauge your opinions on various aspects of BISA. We were delighted with the feedback and a healthy response rate from you, giving us many ideas for improvement and change. We followed this up with a second survey in June 2019 on our annual conference. Your views are extremely important to us. This is your association and any improvements or changes need to come from you while ensuring it will benefit all of our members.
As a result of your feedback, our Executive Committee has given its full support to a two year operational plan involving significant innovation and investment. This will protect the sustainability of BISA and ensure ourfuture direction is in line with your wishes. Improvements to our governance structure and training, financial management, membership communications and other activities are gradually being rolled out and you will start to see these changes being implemented over the next two years. Although some are 'behind the scenes' and not noticeable to the average member, the majority, we hope, will become apparent in early 2020 with the launch of our new website. 
So what have we been doing in 2019 and will continue to improve upon in 2020?
the introduction of additional events to our annual conference such as post-graduate and professional development initiatives, teaching and learning panels and satellite events around the conference to bring in the local community. These will all be expanded on in Newcastle 2020 - please do keep an eye on our website conference pages.
a commitment to hold further student-led events after the very successful model NATO initiative jointly organised by BISA and the Foreign and Commonwealth Office.
the continued success of our two prestigious journals - The Review of International Studies and the European Journal of International Security – as well as the Cambridge Studies in International Relations book series. Both journals have recently appointed new editorial boards who are full of enthusiasm for 2020 and beyond. You can find out more about the successes of the outgoing team and the new teams' goals on our news pages.
the introduction of new awards for teaching and learning, and research by early career academics
the election of four new Trustees, one of whom will take up the new portfolio of Equality, Diversity and Inclusivity to ensure that we are doing everything we can to include all of you and attract a diverse variety of members to our Association.
finally we have been busy preparing for the launch of our new website in February 2020, managed by our Communications Manager, Chrissie Duxson. The new site will make it much easier to see what we're doing, what working groups are up to and how you can involve yourself further in our activities. We also have new conference and event management software.
There is so much to look forward to in 2020 including discounted rates on membership with a new salary-based structure and new, lower, conference fees.
I look forward to meeting many more of you in 2020 and beyond, and once again wish you a very happy New Year.