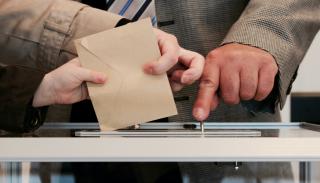 Trustee election results 2023 announced
This article was published on
We are delighted to announce the newly elected members of our Executive Committee. Alongside a small team of employees, BISA is run by volunteer trustees who sit on our Executive Committee.
In June 2023 eligible members voted for new trustees to fill the vacant positions of Vice-Chair, EDI Officer and ordinary trustees. Following the highest voter turnout in recent years, the results were ratified by the BISA Executive Committee. We are therefore pleased to report that the following have been elected:
Vice-Chair – Professor Juanita Elias (University of Warwick)
EDI Officer - Dr Laura McLeod (University of Manchester)
Ordinary trustees:
Professor Ilan Zvi Baron (Durham University)
Dr Nick Caddick (Anglia Ruskin University)
Dr Marianna Charountaki (University of Lincoln)
Professor Lee Jarvis (University of East Anglia)
Dr Una McGahern (Newcastle University)
Professor Simon Rushton (University of Sheffield)
Everyone at BISA is looking forward to working with the new trustees. Congratulations on being elected! We'll be publishing an interview with each new trustee to help you get to know them and their areas of expertise a little better. The first one will be published next month. In the meantime, you can still read their manifestos.
We would like to give our sincere thanks to our outgoing trustees Georgina Holmes, Kurt Mills and Elspeth Van Veeren.
Chair, Professor Ruth Blakeley's, term has also come to an end, with former Vice-Chair Professor Kyle Grayson now taking up the Chair role until June 2025. Ruth will move on to the role of BISA President, replacing Professor Mark Webber. Ruth has done an excellent job of steering the Association for the past two years and we are pleased not to be losing her from the team just yet.