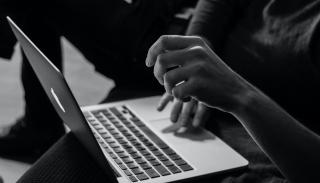 Work for us – Events and Comms Assistant vacancy
This article was published on
We're seeking a dependable, self-motivated and organised individual to help with the administration of our events and communications from September to December 2020. You will be the key point of contact for the arrangement of events and you'll ensure that the right communications are sent at the right time.
The position is suited to someone wanting to work in a freelance, part-time capacity from home. You'll be happy working alone, but also keen to engage with our working groups and members, providing a friendly and efficient service.
Hours: A maximum of 15 flexible hours a week, except during events for which dates/times are fixed
Time period: 1 September – 18 December 2020 with paid training to be completed on 26 August
Salary: £13.50 per hour paid on receipt of monthly invoices. You will be freelance.
Location: home based
Interview date: Week commencing 17 August (via Zoom)
About our organisation
We're a leading voice in International Studies in the UK and abroad. We develop and promote International Studies through our publications, research, academic networks and funding opportunities. Many of our members are experts in their field, but we're diverse and support members at all stages of their careers. We're known for our progressive, vibrant community, our annual conference and our strong research networks.
Main responsibilities
The Events and Comms Assistant will work with the Communications Manager and Administrator to:
Assist with the administration, registration and logistics for our programme of virtual events
Act as event host when required
Oversee the transition by our working groups from the old BISA branding to the new BISA branding
Assist working groups with adding their content to the BISA website
Assist working groups with closing down old websites
Other events and communications related duties as required
Person specification
Essential:
Good written communication skills including the ability to adhere to brand guidelines
Good verbal presentation skills and ability to communicate effectively with a wide range of people
Good IT skills including Microsoft Office, internet and social media
A willingness to learn to create basic webpage using a Content Management System, no coding required
Excellent time-management skills
Ability to work remotely with minimum supervision
Desirable:
Interest in international affairs/politics
Willingness to learn new things such as virtual event administration and hosting.
How to apply
Please send a CV and covering letter to Chrissie Duxson: Chrissie.Duxson@bisa.ac.uk
The closing date for applications is Monday 3 August at 5pm.