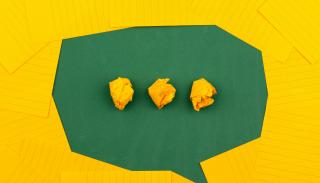 In discussion: Geoffrey Swenson
This article was published on
We recently announced the election of three new members of our Executive Committee. We hope this interview series, one with each new trustee, will help you get to know them a little better.  This week it's the turn of Dr Geoffrey Swenson based at City, University of London.
Tell us a bit about yourself and where you are from
I'm Geoffrey Swenson based at City, University of London. I grew up in Havre, Montana in the U.S.; a town of 9,000 people about 40 miles from the Canadian border. While small compared to London, by Montana standards it counts as a pretty decent-sized town! I've lived in the UK since 2012, but before that, I lived everywhere from Washington, DC, and Palo Alto in the States to Belfast, Dili, and Kathmandu.
Why did you want to be a BISA trustee and what do you hope to achieve during your term?
Academic life can be a bit solitary. But there's so much to gain by being part of a larger scholarly community. To that end, I believe BISA plays a vital role in enabling substantive scholarly discourse and debates, and I wanted to be involved in furthering BISA's inclusive and pluralist vision. BISA is uniquely well suited to provide a forum where diverse interests, perspectives, and methodologies are respected and, these collectively, can contribute greatly to deepening our understanding of global politics within the academy and beyond. I'm particularly interested in fostering greater engagement with policymakers and NGOs in the UK and abroad. Events and activities focused on bridging the policy-scholarship divide will be useful for all members by exploring various ways to use their skills to engage a wider audience and increase awareness of their research.
What is your area of research and how did you get into it? What are you currently working on?
My current research focuses on issues related to post-conflict reconstruction, democracy and the rule of law, legal pluralism, and foreign aid. Most recently, I completed a book, Contending Orders: Legal Pluralism and the Rule of Law, which will be published by Oxford University Press in November.
Throughout the Global South, non-state justice systems, rooted in custom, tradition, or religion, generally handle the vast majority of disputes and operate with real autonomy from the state. Robust legal pluralism challenges conventional notions of sovereignty because it undercuts the state's claim to a monopoly on the legitimate use of violence within its territory. My book examines the role of legal pluralism in state-building, particularly efforts to establish democratic governance and the rule of law. State and non-state justice may largely work in tandem, while clashing legal systems can generate prolonged, and potentially even, violent conflict. Drawing on case studies from Afghanistan and Timor-Leste, the book highlights how to more constructively engage with legal pluralism to reduce conflict, support access to justice, and advance the rule of law.
Can you tell us a bit about your career journey so far? Do you have any advice for colleagues just embarking on an academic career?
Academia for me was a bit of a roundabout journey. I actually attended law school based on the understandable assumption I would become a lawyer. After graduating from Stanford, I realized that practicing law wasn't the right fit for me so I packed up and moved overseas to work on law and development issues with the Asia Foundation. This is when my interest in issues of how the rule of law is established (or not established) first developed. Eventually, I decided to enrol in a PhD program in International Relations. After graduating from Oxford, I worked in fixed-term posts in the Hague and LSE until eventually landing a permanent position at City, University of London.
My advice would be to follow what you are passionate about and don't be afraid to try something new or different (like starting a PhD in your 30s or moving to Timor-Leste). I would also advise taking my advice with more than a few grains of salt.
Is there anything else we should know about you?
I recently purchased a dishwasher. It changed my life.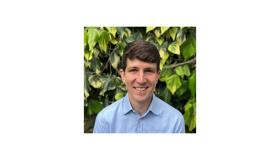 Next week look out for our interview with Dr Helena Farrand Carrapico (Northumbria University). This will be published on Tuesday 23 August.