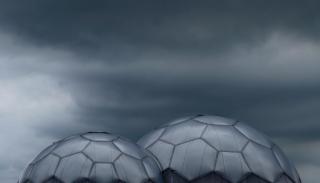 Disruption by design: planetary programming in the aftermath of geopolitics
This article was published on
This Review of International Studies (RIS) forum took place on 5 November 2020, organised by Nisha Shah (University of Ottawa). We asked how have design and engineering become forms of political intervention rather than a means of political intervention? What happens when disruption rather than good governance has become the metric of institutional success?
In 'Disruption by design: planetary programming in the aftermath of geopolitics', five speakers sought to examine a change in politics no longer defined by governance and what is governable, but a series of unending beta-tests hedged upon the creation of new geopolitical frontiers and lifeforms. From the compulsory exchange of biometric information for faster shipping options, to the fabrication of mountains to increase rainfall in the desert, to the moves beyond this planet to dominate orbital space, asteroids and even Mars. During the event, the speakers interrogated forms of authority and legitimacy being fashioned around concepts and visions of disruptive futures, rather than demonstrations of capability in the present.
Pre-recorded talks from each of the speakers were uploaded in advance of the live Q&A session and you can view these below, before moving on to our recording of the main event.
Introduction by Nisha Shah (University of Ottawa)
Nicole Sunday Grove (University of Hawaii-Manoa)
Louise Amoore (Durham University)
Neel Ahuja (University of California-Santa Cruz)
Charmaine Chua (University of California – Santa Barbara)