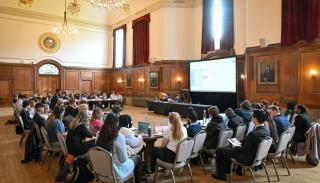 Universities and allocations for the annual BISA climate negotiation simulation
This article was published on
In just two weeks time, on Friday 1 December 2023, this year's undergraduate climate negotiation simulation will take place in the Great Hall at Goodenough College in Bloomsbury, London. This is the third year we have run the simulation following successful events in Birmingham and London.
This year 21 universities from across the UK will take part - nearly four times as many as for the inaugural event and a further increase on last year.
The climate simulation itself reproduces the negotiations held under the auspices of the United Nations (in the 'COP' meetings). Students will represent one of the 'parties' (i.e. states) that have signed up to current international agreements on climate change (for instance, the Paris Agreement of 2015 and the Glasgow Climate Pact of 2021). The aim will be to agree upon refinements to these agreements – looking at reductions in greenhouse gas emissions, the raising of climate transition finance, and agreement on a statement of principles.
The simulation is overseen by Mark Webber, Professor of International Politics at the University of Birmingham and former BISA President. It provides an opportunity for hands-on, experiential learning. Students will get a taste of what it is like to participate in international bargaining and negotiation while also raising their awareness of the politics of climate change.
This year's event will include an introductory talk by Sam Alvis. Sam is Director of Energy and Environment at Public First - a public policy research firm - and the author of the climate and energy newsletter Election Energy. He is also an Associate Fellow in Green Industrial Policy at the progressive think-tank IPPR. Previously he's worked in policy roles at the Green Alliance, Tony Blair Institute, and the Wellcome Trust, as well as various positions for the Labour Party. He holds an MSc in Climate Change.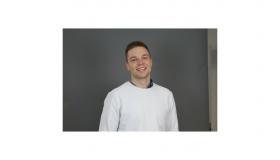 Over the coming weeks, and following the event, we will bring you some case studies and interviews with participants. Make sure you also follow the hashtag #climatesim on X/Twitter to keep up with the action on the day.
The universities taking part this year are:
Aston University
Bath Spa University
Bournemouth University
Brunel University London
City, University of London
De Montfort University
Leeds Beckett University
Liverpool Hope University
Manchester Metropolitan University
Middlesex University
SOAS, University of London
University of Birmingham
University of East Anglia
University of East London
University of Gloucestershire
University of Leicester
University of Sheffield
University of Stirling
University of Surrey
University of Westminster
University of the West of England