Article
Research profile: Tom Vaughan on South Africa and global nuclear order
PGN Chair Tom Vaughan kicks off our research profile series by discussing his PhD research on South Africa and the global nuclear order. If you'd like to be profiled, please contact bisapgnexec@gmail.com.
This article was written by
Charlie Price and Tom Vaughan
This article was published on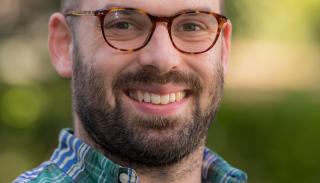 Who are you, where are you based, and what do you do?
My name is Tom Vaughan, and I am a 4th year PhD student (writing up) in the Department of International Politics, Aberystwyth University. I am also the Chair of BISA PGN.
What field(s) do you work in, and what is the topic of your research?
I work in nuclear politics. Specifically, I study South Africa and its encounter with the global nuclear order, from the years of 'grand apartheid' to the present day. My primary focus is how the assumed categories of 'local' and 'global' function in the context of this interaction, and how they often break down such that what is assumed to be 'locally' specific to South Africa has 'global' implications for the conduct of nuclear politics worldwide. Conversely, things that we tend to hive off as matters of diplomacy or statecraft, taking place on the 'global' stage of international non-proliferation and disarmament fora, have manifested in profoundly 'local' ways through South Africa's domestic politics and culture.
My conceptual jumping-off point for this work is conventional International Relations (IR) theory, in particular the concept of 'global nuclear order' which is heavily influenced by English School thinking, but I also draw from research in anthropology, Science and Technology Studies (STS), history, and human geography. Taken together, the project offers a critical approach to the study of nuclear politics in IR, as well as generating some exciting new insights into some of the problems facing South Africa today.
What was your motivation to study this topic?
During my MA studies, I came across scholars outside of 'traditional' IR, or in different disciplines altogether, who were approaching questions of nuclear technology differently, on both sides of the assumed 'civil/military' divide. The three most influential for me were Joseph Masco, Gabrielle Hecht, and Itty Abraham. I was excited by the insights they generated about nuclear technology and its 'local' manifestations in given contexts: for instance, the effects of nuclear weapons testing on the Pueblo indigenous people of New Mexico, or the effects of uranium mining in so-called 'non-nuclear' countries like Madagascar. The findings in these works were so refreshing to me and seemed like they must be of 'international' significance—not simply confined to their respective local contexts. My motivation was to bring approaches like this into conversation with IR, and to try and systematize it without simply cramming it into existing IR frameworks.
This is still what drives me as I come to the end of my PhD. It is an ambitious intellectual project, and I've only scratched the surface of what could potentially be done. I hope to continue this project in the future.
What have you found/what is your argument?
In brief, that the assumed categories of 'local' and 'global' that we still cling to in the study of international nuclear politics are untenable—though of course, they can do a lot of political/discursive work when applied in certain contexts. Once you look closely, they break down and bleed into each other—much like 'civil' and 'military' nuclear technologies do, in fact. This might sound self-evident, but few within IR have studied this dynamic (although Nicola Horsburgh's book on China and nuclear order makes a contribution in this direction).
One upshot of this is that we can locate a little more agency for 'local' actors and individual states like South Africa in world nuclear politics: things that happen locally, or that originate from highly specific socio-political-historical contexts, can reverberate throughout the global nuclear order. Pretoria has thus been incredibly important in the constitution of the global nuclear order as we see it today. Of course, the flipside is that the global nuclear order—which is incredibly powerful, both materially and ideologically—has also dramatically affected South Africa's domestic political terrain. I find that many of the current political conflicts there—questions over democracy and transparency, how to wrestle with the legacies of both apartheid and the liberation struggle, environmental and anti-nuclear activism, and the recent 'state capture' scandal—are also deeply influenced by the global nuclear order and South African interactions with it.
To paraphrase Hecht, we can locate both South Africa in the nuclear world and also the nuclear world within South Africa.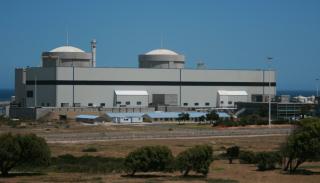 What is the most surprising or interesting thing you've found during your research?
My capabilities as a researcher and an academic. When I came into the PhD programme, I was incredibly insecure and felt completely inadequate compared to my extremely well-read and cerebral colleagues. I have continually surprised myself in my abilities to overcome obstacles, to learn new skills, and to develop professionally. I am far from the finished product, but it feels great to know how far I've come over the past three years.
What do you think makes a good researcher?
Among other qualities, a willingness to adapt your work, learn from your mistakes, and allow yourself to 'fail'. I found very quickly on my fieldwork trips to Austria and South Africa that research rarely pans out the way you planned it, and many of my efforts simply did not yield the results I wanted. It would have been easy to be disheartened and to doubt my fundamental abilities as a researcher, and of course I had to adapt my research accordingly. Most of us will have a strong project that stands up to scrutiny, regardless of a few unhelpful interviews or closed archives.
My colleague here at Aberystwyth, Katarina Kušić, has co-edited a book on these issues recently, and I'd strongly advise all early-career researchers to have a read before they head out into the field, be that physically or virtually.
What do you plan to do once the research is 'completed': would you like to stay in academia? What other options would you consider? 
I am hoping to stay in academia, either to continue this research project with a post-doc and expand it beyond South Africa, or work on something else: I have ideas for a research agenda in development, related to nuclear politics but also perhaps broadening the scope of analysis to other technologies with an 'uncanny' aspect to them and how they relate to the international. I am also pursuing a teaching qualification and would really like the opportunity to develop my skills in that area via a teaching fellowship or similar role.
If I go outside of academia, I would certainly hope to work in a research position.
Any advice for early-career researchers, either in your field or more generally?
First, learn to teach well and take a teaching course if you can. Research is only half the job—even less for early-career researchers.
Second, join BISA and get involved with the PGN! Of course, I'm biased here, but working with BISA has given me the most valuable experiences of my entire PhD in terms of professional development, networking, and preparing to strike out into a very difficult academic job market. It has been an extremely important part of my academic experience so far and given me opportunities that I did not even know existed, and I can't stress enough how useful it has been.